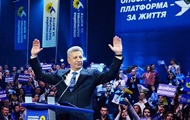 In Ukraine, 11 parties have already been banned through the courts. HLE was the first to participate in the consideration of the case.
The Eighth Administrative Court of Appeal on Monday, June 20, satisfied the claim of the Ministry of Justice to ban the activities of the Opposition Platform – For Life, informs Movement Honestly.
By a court decision, the property of the political force was transferred in favor of the state.
The decision can be appealed within 20 days to the Supreme Court.
It is noted that the consideration of the case on the ban of the Opposition Platform for Life took longer than all other cases on the ban of parties. It is also the first party that defends itself and participates in the consideration of the case.
The Opposition Platform for Life has become the 11th party whose activities are banned by the courts.