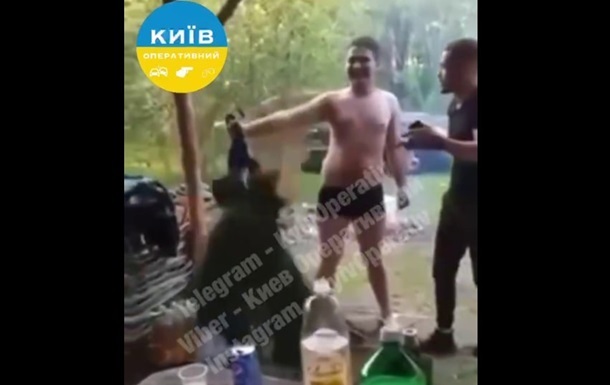 Photo: Screenshot
A young man beat a peacock to death
A young guy from the village of Karapchev bought a peacock in advance and deliberately injured him during a vacation with friends.
In the Chernivtsi region, a young man who brutally killed a peacock faces up to eight years in prison. About it informs National police on Monday, June 20.
It is indicated that law enforcement officers found a scandalous video in social networks. They interviewed the participants in the incident and found out that an 18-year-old resident of the village of Karapchev had purchased a peacock in advance and deliberately injured him while relaxing with friends.
Previously, the peacock died from his injuries. The police have identified all the faces of this incident.
Investigators entered information into the Unified Register of Pre-trial Investigations on the grounds of an article on cruelty to animals (Article 299 of the Criminal Code of Ukraine). The issue of informing the violator of suspicion and choosing a measure of restraint is being resolved.
The pre-trial investigation is ongoing.
The day before, it was reported in social networks that the suspect's name is Konstantin Ursulyan. In private messages, he stated that he "already answered for his actions" and asked to remove the video.

Up to eight years old. A case was filed against a schoolgirl who beat a cat

News from Perild.com in Telegram. Subscribe to our channel