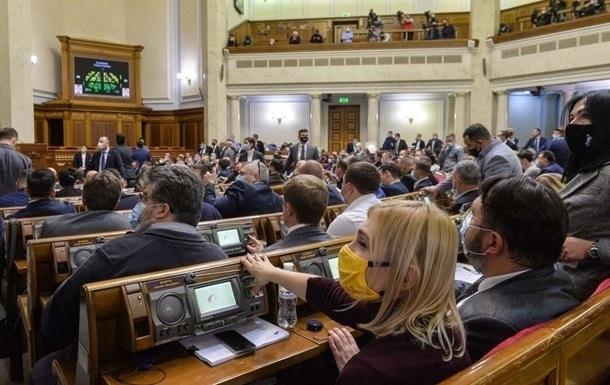 Photo: Press service of the Verkhovna Rada
The Verkhovna Rada banned Russian music in the media and public space
The Verkhovna Rada banned Russian music in the media and public space; AFU approached the borders of Kherson. Perild.com highlights the main events of yesterday.

BP passed a law banning Russian music
The Verkhovna Rada banned Russian music in the media and public space. 303 deputies voted for the adoption of the law. The Rada also adopted a law prohibiting the import and distribution of books and other publishing products from Russia, Belarus and the occupied territories of Ukraine.

Ukrainian army approached the borders of Kherson
Mayor of Melitopol Ivan Fedorov said that the Armed Forces of Ukraine have made significant progress and are already on the borders of Kherson. The city may be liberated in the coming weeks. The same situation, according to him, in the direction of Melitopol. From Zaporozhye towards the city, the defenders advanced more than ten kilometers.

Australia handed over a batch of M113 armored personnel carriers to Ukraine
Australia has begun transferring the promised American M113 armored personnel carriers in the Australian modification to Ukraine. The first four M113AS4 armored personnel carriers were loaded onto a Ukrainian AN-124 aircraft and sent to Ukraine last week. Another 10 such machines will be transferred.

Losses of Russian troops in Ukraine reached 33.6 thousand soldiers
From February 24 to June 19, the total losses of personnel of Russian troops on the territory of Ukraine amounted to approximately 33,600 people (+250 per day). Also, the Ukrainian army destroyed about ten thousand units of enemy military equipment.

It became known about the visit of actor Ben Stiller to Lviv
Famous Hollywood actor and UN Goodwill Ambassador Ben Stiller was spotted in the center of Lviv on Saturday. A video of him walking along the central square of the city near the monument to Taras Shevchenko and talking on the phone appeared on the Web.

Scholz proposed to reform the EU
German Chancellor Olaf Scholz advocated a reform of the European Union to facilitate the admission of new members. According to him, not only candidates, but also the European community itself should prepare for accession.

Kuleba spoke about negotiations with the McDonald's network
Foreign Minister Dmytro Kuleba said that the Ukrainian government is working with the leadership of the McDonald's fast food chain to reopen restaurants in Ukraine in the near future. The Network reported that company managers asked employees if they could start work in August.

Occupants took another 3.5 thousand Ukrainian children to Russia
Over the past day, the invaders took 29,733 people, including 3,502 children, from Ukraine and the territories occupied by the L/DNR. In total, since the beginning of the war against Ukraine, according to the statement of the Russian Ministry of Defense, Russia has deported 1,936,911 Ukrainians, of which 307,423 are children.

News from Perild.com in Telegram. Subscribe to our channel