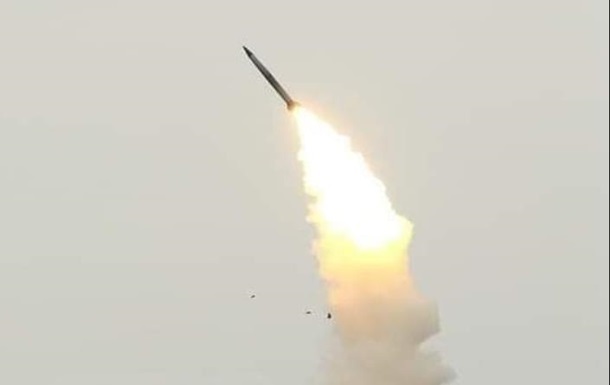 Photo: Command of the Air Force of the Armed Forces of Ukraine
Russia continues to attack Odessa
The invaders from the air and from the temporarily occupied Crimea are launching a massive missile attack on the south.
In Odessa, as a result of shelling by Russian invaders, a security guard of a logistics food warehouse was killed. This was announced on Monday, June 20, in a message on the page of the Operational Command South in Facebook at the end of June 20th.
It is noted that the enemy launched a massive shelling throughout the south of Ukraine.
X-31A missiles from a Russian fighter jet and an Onyx-type missile from a coastal missile system were aimed at Ochakov and hit agricultural land in the suburbs.
The remaining 9️ Onyxes were sent to the Odessa region. In the Danube Delta, residential buildings on the islands were damaged, in the Belgorod-Dniester region there was a hit near a cemetery and near an industrial infrastructure facility. No victims or injured.
"In Odessa, a civilian – a security guard – was killed as a result of falling into a logistics grocery warehouse," the report says.
Also in the Kherson region, an air strike was carried out on the positions of Ukrainian troops by an enemy Ka-52 helicopter.
"No losses. In response, our helicopters also attacked the enemy's cluster," OK Yug said.
They also noted that a sea mine was nailed to the shore of Koblevo, it detonated uncontrollably.
"In Koblevo, waves brought another sea mine to the shore. At a distance of about 50 meters, it detonated uncontrollably. Fortunately, no one was injured precisely because of the lack of people on the beach and in coastal waters," the message says.
Recall that the Russian occupation troops launched a massive missile strike in the south of the country with 14 missiles, as a result of which there were wounded in the Odessa region, and the infrastructure was damaged.
Earlier, the Armed Forces of Ukraine attacked drilling rigs that Russia appropriated to itself in the Black Sea. As a result of the impact, three drilling platforms were damaged, and production on them has now been stopped. Later, Russia said that Ukraine's attack on the towers allegedly "untied the hands of the Russian Federation", they say now "retaliatory strikes will be inflicted on decision-making centers."

News from Perild.com in Telegram. Subscribe to our channel