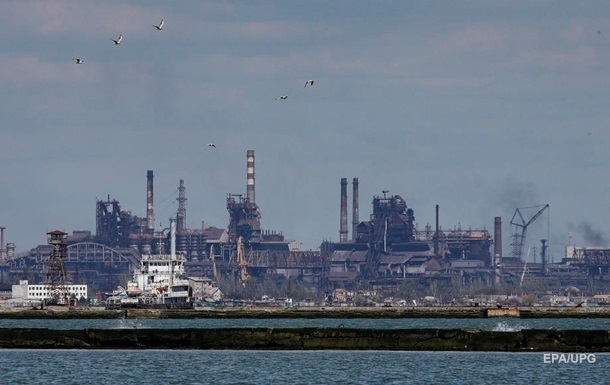 Businesses track metal stolen in Mariupol
Metallurgical plants MMKI and Azovstal appealed to partners and ports around the world with an appeal not to buy stolen metal.
The Mariupol plants of Ilyich Iron and Steel Works and Azovstal issued an appeal not to buy metal products stolen by Russian invaders. The letter was distributed by Metinvest on Tuesday, June 21.
"According to open sources, the Russian company Reka-More, in cooperation with Russian representatives, has begun loading the vessel PM-3 with our metallurgical products. We declare: this company, as well as any other companies that are currently dealing with our products in Mariupol port have never been authorized by our company to carry out any actions related to our products in any way. Thus, theft and smuggling of our metallurgical products is very likely," the letter says.
Metinvest notes that, according to international and Ukrainian legislation, the armed seizure of merchant ships and products has all the signs of crimes – banditry and robbery. "We will make every possible legal effort to bring to justice all criminals and their accomplices, and return the products to their rightful owners. Therefore, we ask you to do your part in protecting the rights of stolen products," the company says.
The enterprises turned to all their partners with a request to carefully analyze each transaction for metallurgical products of dubious origin. Particular attention is requested to be paid to products that come from the temporarily occupied Ukrainian cities – Mariupol, Kherson and / or Sevastopol, or brought from the Russian cities of Taganrog, Tuapse, Rostov-on-Don, Novorossiysk, from where they were not supplied before.
"In case of suspicion, reject transactions and / or agreements with Russian companies or related to the supply of metallurgical products, and notify us of commercial offers," the company asks.
Earlier, the Mariupol plants applied to the Office of the Prosecutor General with a request to open criminal cases on the facts of the theft of metal and track the routes of the stolen products.
According to the management of the Mariupol port, the invaders intend to take out 200,000 tons of metal worth $170 million.

News from Perild.com in Telegram. Subscribe to our channel