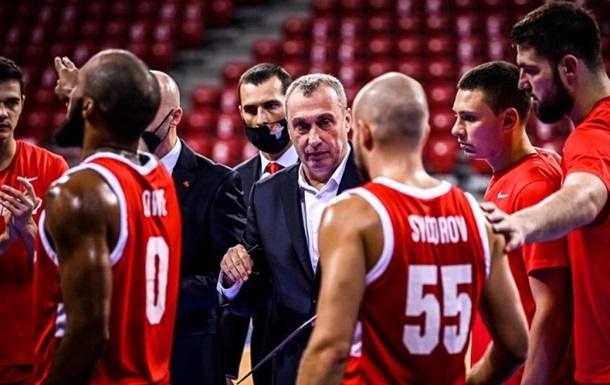 Photo: FBU
FBU condemns the participation of Prometheus in the Eurocup
The leadership of Ukrainian basketball remained dissatisfied with the actions of the leader of the national championship.
The Basketball Federation of Ukraine condemned Prometheus for submitting an application for participation in the Eurocup. about this in his official statement said FBU President Mikhail Brodsky. The functionary did not like the fact that the champions of Ukraine decided to compete in a competition not under the auspices of FIBA.
"The Basketball Federation of Ukraine supports the aspiration of Prometheus to participate in European club basketball competitions, in particular in the FIBA ​​Champions League, the Latvian-Estonian League, thereby representing Ukraine on the international arena, especially taking into account the war in Ukraine and the hard times for basketball for sports in in general.
At the same time, another issue causes excitement – the participation of the Slobozhan club in the Eurocup, which has already been officially confirmed by the league. We are talking not only about participation itself, but also about the fact that the management of SC Prometheus made agreements regarding participation in a competition that is not a FIBA ​​competition and participation in which is not agreed with the FBU.
First, the Eurocup is not a FIBA ​​competition. Accordingly, there are certain issues, in particular, the competition calendar, which is not integrated into the FIBA ​​competition calendar, and therefore, there is a risk of further issues of participation of SC Prometheus players, who are players of the national team of Ukraine, in the national team and other issues, which in no way will not contribute to the interests of the national team and Ukraine as a whole.
Secondly, no less important. Since the beginning of the war started by Russia in Ukraine, FIBA ​​is in full solidarity with Ukraine and supports it in every possible way. So, after the appeals of the FBU FIBA, decisions were made, in particular, on the removal of Russian and Belarusian athletes, teams, referees from international basketball; exemption of the FBU/Ukraine from payment of relevant fees for the participation of all national teams of Ukraine in FIBA ​​competitions, incl. in 3×3 basketball in 2022 (and this is a lot of money) and so on. That is, FIBA ​​is always going to meet us, and the leading Ukrainian club at this time goes beyond the limits of the FIBA ​​competition system.
Given the above, the Basketball Federation of Ukraine does not approve of the participation of SC Prometheus in the Eurocup and considers the actions of the leadership of the Sloboda club to be incorrect not only in relation to the FBU, but also to FIBA ​​as well.
Thus, summing up, the Basketball Federation of Ukraine informs that the assessment of the actions of SC Prometheus will be given at the next meeting of the FBU Executive Committee," Brodsky said.

News from Perild.com in Telegram. Subscribe to our channel