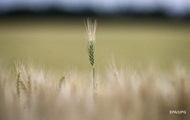 Calculations of indirect losses help to understand not only the scale of the decline in the industry, but also the need for a full resumption of production.
Indirect losses in Ukraine's agriculture due to reduced production, blockade of ports and higher cost of production factors are estimated at $23.3 billion. About it informs the press service of the Ministry of Agrarian Policy, citing a report by the KSE Institute.
Indirect losses due to the shortfall in agricultural crops are estimated at 9.6 billion dollars. USA. The most significant decline in the forecast 2022 harvest is for wheat (33% decline in 2022 harvest is expected compared to the base case), sunflower (32%), barley (31%), corn (18%).
In 2022, other crops are also expected to fall by 22%, which means an additional $3.3 billion in lost revenue.
The decline in the number of livestock leads to a decrease in production for several years ahead: the total loss of the livestock sector is estimated at 682 million US dollars.
Losses due to a decrease in the yield of perennial crops amount to 89 million dollars. USA, perennial crop losses over five years will amount to 222.4 million US dollars.
Due to the blockade of ports by the Russian Navy, Ukraine faced an oversaturation of the domestic market of export-oriented products and an almost fourfold increase in the cost of export logistics, which led to a decrease in domestic prices for the main export-oriented crops by more than 30%. Indirect losses of producers from lower prices for export-oriented crops (wheat, corn, barley, sunflower) amount to 11.9 billion US dollars.
With the beginning of the Russian invasion, Ukrainian agricultural producers faced an increase in the cost of production factors, in particular, fertilizers and fuel. The total loss due to increased production costs is estimated at US$859 million.
"Calculation of indirect losses helps to understand not only the scale of the industry's decline, but also the need for a full resumption of production. A significant part of the lost income was used to cover the costs of the subsequent sowing campaign and the purchase of feed for livestock. Without partial compensation for losses, farmers in the regions most affected by war, will not be able to resume production," Roman Neyter, an expert at the KSE Institute's Center for Food and Land Use Research, commented on the calculations.
Earlier it was reported that Turkish President Recep Tayyip Erdogan and UN Secretary General António Guterres discussed options for unblocking Ukrainian grain exports in a telephone conversation.

Zelensky on blockade of ports: Russia needs this crisis

News from Perild.com in Telegram. Subscribe to our channel