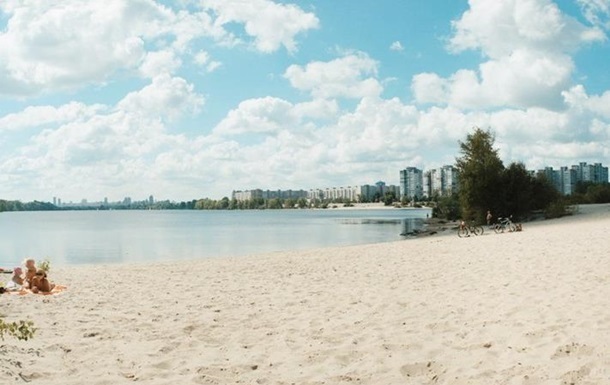 Photo: KSCA website
The authorities of Kyiv completed the inspection of the beaches
Officially, the swimming season in Kyiv is not open this year, but the authorities have checked all the beaches.
In Kyiv, all beaches and recreation areas near the water were examined by specialists for the absence of explosive objects. In the Kyiv city military administration on Thursday, June 23, made public list of safe places to visit.
"Since the beginning of the technical survey of recreational areas near the water in Kyiv, 32 parks and squares with an actual area of ​​252.92 hectares have been checked," the KMVA noted.
In particular, it is still forbidden to swim on four beaches in Kyiv. These are the recreation area Sovskaya Balka (Solomensky district), Goluboe Lake (Podolsky district), Osokorki and Solnechny (both – Darnitsky district).
At the same time, the Galerny beach in the Goloseevsky district, as well as the beaches of Molodezhny, Veselka, Tsentralny, Bereznyaki, Raduga, Telbin, Dovbychka, Lesnaya, Rusanovskaya spit, Rusanovsky channel, Gorbachykha (all in the Dnieper region) are safe.
In the Obolonsky district, it is allowed to visit the beaches of Verbnoye Lake and Natalka Bay, as well as at the Karachun and Gorodskoy ponds, Redikino Lake and Pushcha-Voditsa Beach.
The KGVA reminded that officially the swimming season in Kyiv is not open this year.
Earlier it was reported that a man was blown up on the beach in the Odessa region. Despite the ban, the family came to relax on the beach.
Recall that there will be no beach season until the end of martial law in Vinnitsa, as well as in Nikolaev.

News from Perild.com in Telegram. Subscribe to our channel