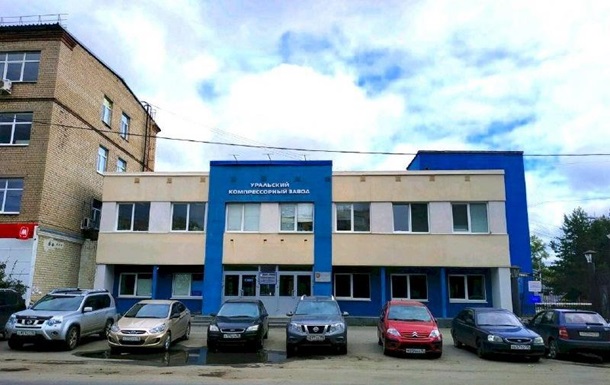 Photo: EAN
Strike continues at Ural Compressor Plant
During the Great Patriotic War, no one asked about the salary, recalled Denis Tasakov.
The general director of the Ural Compressor Plant in Yekaterinburg, Denis Tasakov, explained the non-payment of salaries to the striking workers as a "special operation" in Ukraine. This was reported by the local website. EAN on Thursday, June 23rd.
According to Tasakov, many enterprises with which the plant cooperated fell under sanctions, which is why they had money hanging in banks. Companies faced non-payments on export contracts and the consequences of changes in the ruble exchange rate, he explained.
"Accordingly, these enterprises do not pay us. We are small and were the last in this chain," Tasakov said and added that he would not apologize.
In his opinion, the workers should "think their heads" and "understand the situation."
"During the Great Patriotic War, no one asked about wages, but we have a state defense order, and it is now in jeopardy. People are dying, and this, it seems to me, is more important. And now everyone has become so smart, we have strikes!" Tasakov said .
It is known that the plant partially did not pay salaries for April and May. The general director promised that on June 23 workers will receive payments for April, while those who are not on strike will be given the full amount. According to him, 50 people out of 370 employees of the plant are participating in the strikes.
The strike of employees of the Ural Compressor Plant began in early June.
"We refused to go to work until we paid the entire wage arrears. Delays began in January 2022, after the change of shareholders, the plant itself is already falling apart," he told the publication E1 factory worker.
On June 22, the Investigative Committee opened a criminal case on the fact of non-payment of salaries. According to investigators, more than 300 workers have not been paid money since April, and the total debt amounted to more than 20 million rubles.
Recall that by the end of 2022, the Russian economy will shrink by 15% this year and by 3% in 2023. This will negate 15 years of economic growth.

News from Perild.com in Telegram. Subscribe to our channel