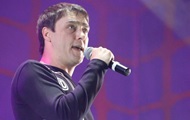 The artist was 48 years old. The celebrity died in an ambulance. The doctors were unable to save his life.
Died soloist of the cult group of the 90s Tender May Yuri Shatunov. He passed away at the age of 48.
It is known that the singer died in an ambulance that came to the call. The cause of death was a massive heart attack.

The news is being added…