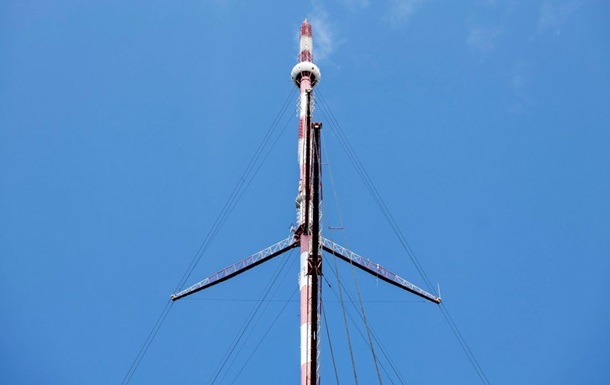 Photo: uk.yonik.me/vinnytsia-tv-tower
Vinnitsa TV tower
Guilty of high treason sentenced to five years in prison, according to the verdict of the Vinnitsa Gorlosky Court
A store guard was sentenced to five years in prison for calling for a missile attack on a television tower in Vinnitsa. Guilty of high treason recognized a native of Kryzhopol, the guard of the Vinnitsa Magik store.
As the investigation found out, the representative of the Russian Federation assigned the man the task of monitoring the movement and concentration of the Armed Forces of Ukraine and finding out the means and ways of informing the population of Ukraine about the course of hostilities in the country.
On March 1, at 15:31, the security guard recorded and sent an audio message to the representative of the Russian Federation about the need for artillery strikes by units of the RF Armed Forces in Mariupol and Kharkov in order to inflict maximum losses on the population of the Ukrainian Armed Forces, and at 18:29 the man sent a message with advice and instructions on the need for a missile attack on the TV tower in Vinnitsa for the complete cessation of television and radio broadcasting in Ukraine in order to cause panic among the population of Ukraine.
At the court session, the citizen admitted his guilt, "sincerely repented" and testified to the court. In particular, he admitted that after the introduction of martial law on the territory of Ukraine, he continued to maintain communication in the TG with his comrade, who lives in the Russian Federation and previously served in the RF Armed Forces.
"By that time, for ideological reasons, he wished that the Russian Armed Forces would soon capture the capital and other large cities of Ukraine, including Vinnitsa. In his opinion, for this purpose, the Armed Forces of Ukraine had to stop resisting the aggressor, and he then considered it harmful and unnecessary, since it only dragged out the process of the seizure of Ukraine by the Armed Forces of the Russian Federation," the verdict says.
The wife of the defendant confirmed in court that her husband had been acquainted since childhood with a former military officer of the RF Armed Forces, who now lives in Russia and is engaged in private security business. The accused went to work in Russia approximately in 2015 and spent about three months there.
Recall that in Vinnitsa on the night of Wednesday, March 16, strong explosions thundered – a blow was struck on the TV tower. At about three o'clock in the morning air raid sirens sounded, and an hour later two loud explosions were heard with an interval of several minutes. They were heard in almost all microdistricts of the city, and even beyond its borders.

News from Perild.com in Telegram. Subscribe to our channel