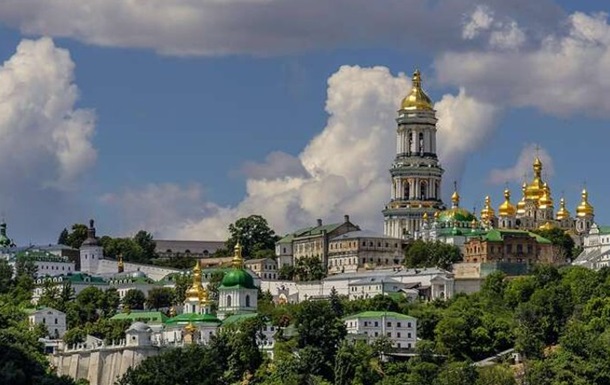 Photo: risu.ua
Kiev-Pechersk Lavra is under the patronage of the Moscow Patriarchate
The Ministry of Culture noted that the state, as the owner of this property, can terminate the contract only "in case of misuse of this property."

The Cabinet of Ministers will not take away religious buildings from the Ukrainian Orthodox Church of the Moscow Patriarchate, so as not to violate the current legislation. About it reported Inna Sovsun, People's Deputy from Golos, sent an appeal to the government to terminate the lease of the buildings of three laurels (Kyiv-Pechersk, Pochaev and Svyatogorsk) by the Moscow Church in Ukraine.
Sovsun published a photo of a letter from the Ministry of Culture and Information Policy, criticizing the position of the government structure.
Thus, the ministry stressed that the state, as the owner of this property, can unilaterally terminate the lease agreement for church buildings only "if it detects misuse of the property or its maintenance in an improper condition."
The people's deputy recalled the words of the Russian militant Igor Girkin, who stated that "my personal bodyguard consisted of spiritual sons, monks, hieromonks of the Svyatogorsk Lavra. Completely. To the last person! "hold in the wrong state" situation.
Criticizing the position of the executive branch, the people's deputy stressed that a threat to national security requires quick and decisive action, and this is "one of those cases when the spirit of law should be more important than its letter."
Recall that Inna Sovsun submitted to the Verkhovna Rada a bill to ban any religious organizations in Ukraine that are subordinate to or located on the territory of the aggressor country.
The head of the OCU, Metropolitan Epiphany, said that the UOC of the Moscow Patriarchate continues to maintain unity with the Moscow Patriarch Kirill (Gundyaev). Her declaration of independence is just a deceptive maneuver to change the attitude of Ukrainian society towards itself.

News from Perild.com in Telegram. Subscribe to our channel