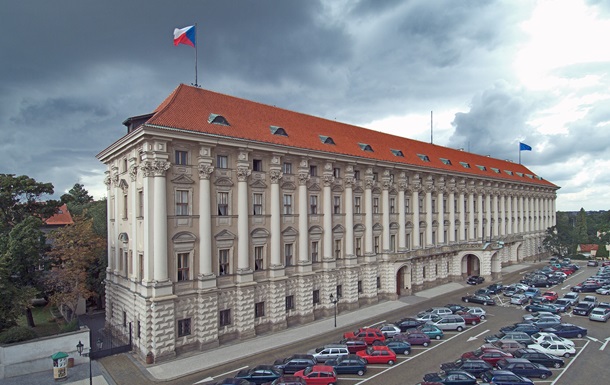 Photo: facebook.com/CzechMFA
Czech Foreign Ministry building in Prague
The measure is a response to Moscow's military aggression against Kyiv with the support of Minsk.
The Czech Republic will not issue visas and residence permits to citizens of Russia and Belarus until the end of March 2023. This was reported on June 22 by the ČTK agency.
It is noted that the Czech government supported the relevant proposal of the country's Foreign Ministry.
The measure is designed to "protect the foreign policy interests of the Czech Republic" in connection with the Russian military invasion of Ukraine with the support of Belarus. The purpose of such a move is to put pressure on Moscow and Minsk to stop the aggression.
The ban will not apply to Russians and Belarusians who already have a residence permit – they will be able to apply for its extension, as well as to relatives of citizens of the Czech Republic or the EU, if it is a short-term visa.
Recall that on February 24, in response to the Russian invasion of Ukraine, the Czech Republic stopped issuing visas to Russians and closed the Russian Consulate General in Brno and Karlovy Vary, as well as its representative offices in St. Petersburg and Yekaterinburg.