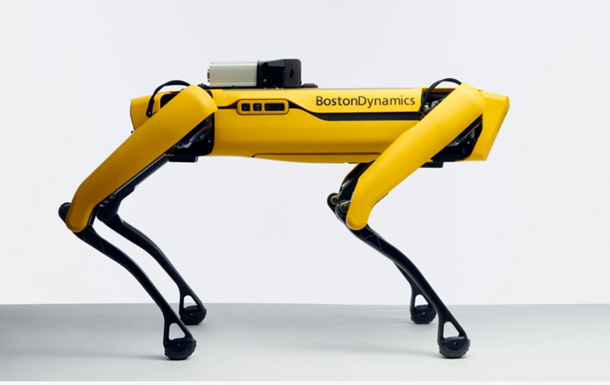 Photo: BERTRAND GUAY/AFP VIA GETTY IMAGES
Robotic dog from Boston Dynamics will clear the Kiev region
A robot from Boston Dynamics can drag unexploded ordnance in batches of up to 100 rounds into special pits for detonation.
The US Army will provide one of its two work dogs to help an American non-profit organization clear mines and other munitions from Ukraine. About this on Wednesday, June 22, informs Foreign Policy Magazine, citing its sources.
According to the insider, the United States has already decided to allocate the Spot robot dog manufactured by Boston Dynamics, which is designed, among other things, to neutralize mortar shells and cluster munitions.
Modern equipment, together with Ukrainian sappers, will be used by representatives of the HALO Trust organization, which has contracts with the United States government to work in the de-occupied territories of Ukraine.
"During the tests, Spot did an excellent job with small flying projectiles, similar to those that were seen on the territory of Ukraine," the newspaper writes.
Spot can also help move unexploded ordnance, such as cluster bombs, into pits with other munitions, which "allows them to be safely detonated far from the civilian population in batches of up to 50-100 shells without endangering people."
Earlier, law enforcement officers prevented the undermining of an infrastructure facility in Kharkiv. A disguised cache with weapons and 10 kg of explosives was found.
Three barrels with machine guns and explosives dug up in Krivoy Rog
Recall that the dog Patron, who serves in the ranks of the State Emergency Service, has an official profile on the social network TikTok.

News from Perild.com in Telegram. Subscribe to our channel