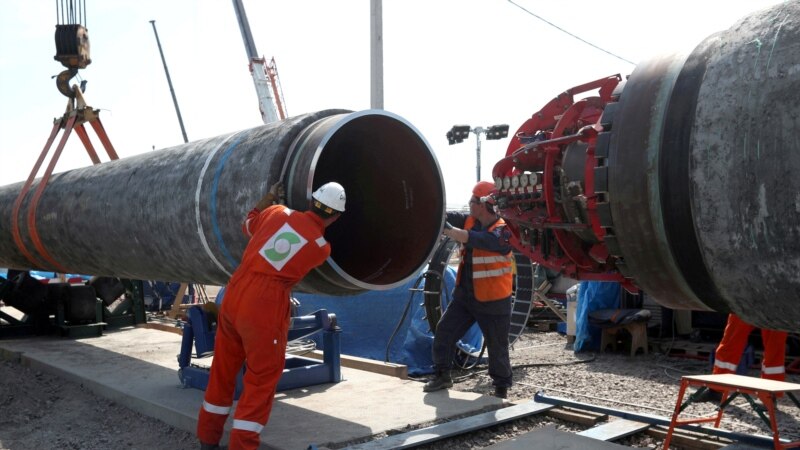 The German authorities are considering the possibility of nationalizing the section of the Nord Stream 2 gas pipeline that has been laid across the country and in its territorial waters. About it informs German magazine Der Spiegel.
According to the publication, the plan is being developed by the Ministry of Economy. We are talking about the separation of the German part of the pipeline and its connection to a mobile terminal for receiving liquefied natural gas.
According to Spiegel, this is technically possible, but the implementation of the plan requires repeated environmental approvals. In addition, Germany does not exclude possible retaliatory measures from Russia, in particular, the expropriation of the assets of German companies. Complicating the nationalization is the fact that the pipeline is formally owned not by Gazprom, but by the Swiss-registered company Nord Stream 2 AG.
An alternative plan is the construction of a gas pipeline parallel to the Nord Stream 2 route.
Kremlin spokesman Dmitry Peskov said on Friday that he was not yet ready to comment on Spiegel's reports, and if the German authorities take any action, this will be the concern of lawyers.
The Nord Stream 2 gas pipeline along the bottom of the Baltic Sea from Russia to Germany was completed, despite the opposition of the United States and a number of EU countries, but did not enter into operation: the German authorities stopped the process of its certification after the Russian invasion of Ukraine.
On the eve of Germany, a second level of alert was introduced due to the threat of gas shortages. In recent days, Russia has sharply restricted gas exports through the Nord Stream gas pipeline. Germany does not rule out that Russia may completely cut off supplies against the backdrop of aggravated relations in connection with the war in Ukraine. In this case, the role of liquefied gas supplies will increase dramatically.