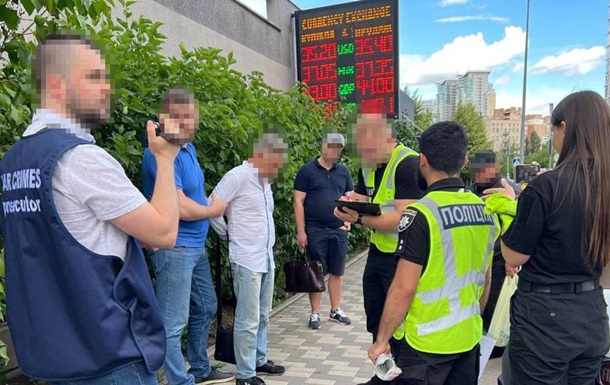 Photo: Press Service of the Kyiv City Prosecutor's Office
Suspicion has been reported to the organizer of the scheme
The cost of services was $10,000. The man was detained while receiving 4,000 US dollars for the produced volunteer ID.
A 50-year-old resident of Kiev was suspected of illegally transporting Ukrainian citizens of military age across the state border of Ukraine. This was reported by the press service of the Kyiv City Prosecutor's Office.
It is noted that the suspect was looking for those wishing to illegally cross the state border by placing an ad in the Telegram messenger.
So, having enlisted the help of accomplices, the man offered to produce a certificate of membership in an international public organization and engage in volunteer activities, followed by entry into a special database that gives the right to cross the state border as a volunteer. Also, the attacker offered to produce documents on unfitness for military service.
According to the prosecutor's office, the cost of services was $10,000.
Law enforcers documented the transfer of 40,000 hryvnias in advance to the attacker's bank account.
On June 22, a man was detained while receiving $4,000 for a manufactured volunteer ID.
The detainee was informed of the suspicion and a petition was sent to the court to select a measure of restraint in the form of detention.
Recall that in Transcarpathia the channel for transporting draft dodgers abroad is blocked.
It was also reported that the organizers of the illegal transfer of men abroad were detained.

News from Perild.com in Telegram. Subscribe to our channel