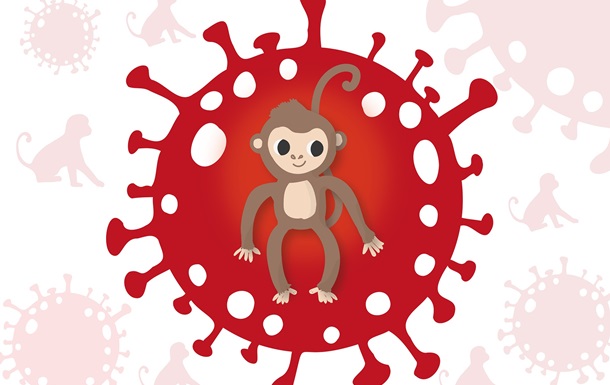 Photo: pixabay.com
Origin of monkeypox identified – NYT
Monkeypox is a large double-stranded DNA virus, about seven times larger than the coronavirus.
Scientists have discovered the origin of the monkeypox outbreak. Genetic analysis shows that despite the rise in cases, the virus has been circulating quietly among humans since 2018. Writes about it NOW.
European health officials have already identified two versions of monkeypox among American patients, suggesting at least two separate chains of transmission. Investigators in several countries found cases with no known source of infection, indicating undetected community spread.
The genetic information indicates that at some point in the last few years, the virus began to spread better between people.
"Genomic models suggest it happened around 2018," said Trevor Bedford, an evolutionary biologist at the Fred Hutchinson Cancer Research Center in Seattle.
If the virus adapts to include humans as hosts, monkeypox outbreaks could become more frequent and harder to contain, he said. This carries the risk that monkeypox could be transmitted from infected humans to animals – most likely rodents – in countries outside of Africa, which has struggled with the problem for decades. The virus can persist in infected animals, causing sporadically new infections in humans.
"We can also pass it back to animals that can spread the disease in the wild, and back to humans," added Sagan Fryant, an anthropologist at the University of Pennsylvania who has spent about 15 years studying human-animal interactions in Nigeria.
The longer it takes for a virus to be contained, the more likely it is to find a permanent new home in humans or animals, Dr Friant said.
As of Wednesday, there were 156 cases in the US across 23 states and the District of Columbia. The global toll has surpassed 3,400 confirmed cases, and another 3,500 cases are estimated, three times more than two weeks ago.
In Africa, eight countries reported more than 1,500 suspected cases and 72 deaths as of June 10, most of which occurred in the Democratic Republic of the Congo.
Monkeypox is a large double-stranded DNA virus, about seven times larger than the coronavirus. DNA-based viruses can correct their own mistakes in reproducing their genetic material. They can only harvest one or two mutations per year, compared to 20 to 30 mutations for an RNA virus like the coronavirus.
Recall that the first case of monkeypox was recently recorded in Georgia.

Monkeypox is circulating around the world. What you need to know about her

News from Perild.com in Telegram. Subscribe to our channel