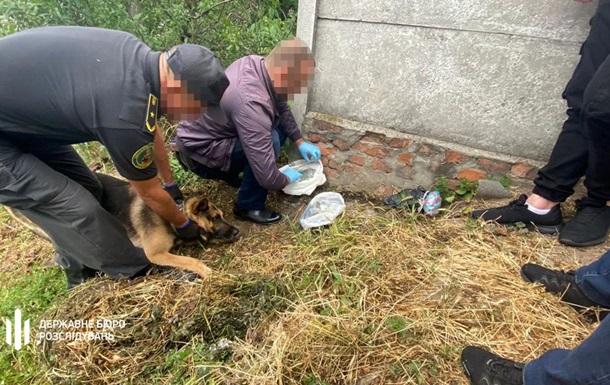 Photo: GBR
Russian-controlled group distributed drugs among the Ukrainian military
The distribution of narcotic drugs among the military was aimed at constantly undermining the combat readiness of our troops, according to the SBI.
Employees of the State Bureau of Investigation, together with the Kyiv city prosecutor's office, stopped the activities of an interregional ethnic drug group that controlled an extensive network of production and distribution of drugs. About it informs press service of the GBR.
It is reported that the criminal group distributed methadone, amphetamine, marijuana and other drugs among the military personnel of the Armed Forces of Ukraine and other military personnel.
"The activities of the drug group were supervised by the special services of the Russian Federation. The distribution of drugs among the military was aimed at constantly undermining the combat readiness of our troops," the report says.
The State Bureau of Investigation reports that the criminal organization was extensive: it consisted of more than 40 people, incl. citizens of the Republic of Belarus, had a clear hierarchical structure, laboratories, drug distribution channels. The criminals also had confidants among mail senders. At present, all those involved in the drug trafficking scheme have been identified.
"Using his authority and existing connections, one of the leaders of the organization built stable illegal relations with law enforcement officials, whom he systematically paid "tribute" for not bringing representatives of a criminal organization to criminal liability," the State Bureau of Investigation reports.
To eliminate the group, a large-scale special operation was carried out in the Dnepropetrovsk, Kyiv and Zhytomyr regions. 27 searches were carried out, the mechanisms of the group's work, contacts were established, and schemes for the legalization of drugs were tracked.
During the searches seized:
almost 2 kg of narcotic drugs (about 13 thousand doses);
180 thousand dollars USA and UAH 1 million in cash;
a large number of gold items;
14 cars, including premium class;
phones, computers, etc.
The leaders of the group have been arrested. The sanction of the article provides for punishment in the form of imprisonment for up to 10 years with confiscation of property.
Earlier it was reported that a group of large drug dealers was detained in the Odessa region.

In the Lviv region, a pensioner sold methadone

News from Perild.com in Telegram. Subscribe to our channel