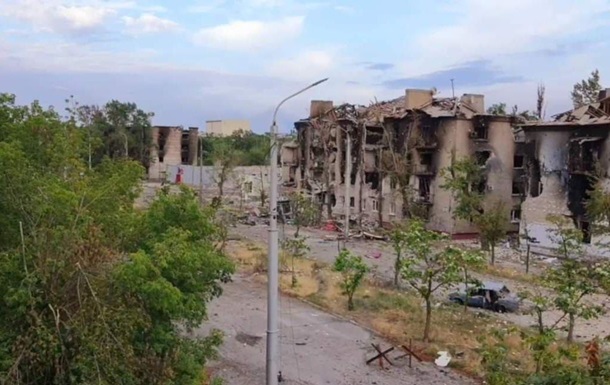 Photo: Gaidai in telegrams
The situation in the Luhansk region is very difficult
Russian troops continue to try to take control of the whole of Severodonetsk and also attack Lisichansk.
Russian troops are making every effort to capture the entire territory of the Luhansk region. On the situation in the most "hot" points of the front as of Friday, June 24, said the speaker of the Ministry of Defense Alexander Motuzyanyk.
According to him, fighting continues in Severodonetsk. At the same time, journalist Yuri Butusov claims that the Armed Forces of Ukraine left the city at night.
"Despite the growing losses of personnel and equipment, the Russians continue to dominate the Defense Forces in certain directions several times, which allows them to achieve certain tactical successes," Motuzyanyk said.
Another goal of the Russian Federation, noted in the Ministry of Defense, is the encirclement of the military in the Lisichansk region. According to him, the advantage in artillery gives Russia tactical successes.
According to Motuzyanyk, the main goal of the enemy at this stage is to reach the administrative borders of the Lugansk and Donetsk regions, hold the captured areas of the Zaporozhye and Kherson regions and ensure the stability of the land corridor with the occupied Crimean peninsula. In addition, Russia continues to block Ukraine's sea communications in the northwestern part of the Black Sea.
The hottest sectors of the front are settlements in the southern and southeastern directions from Severodonetsk.
The actions of the Russian military in other directions are mainly characterized as distracting maneuvers so that the Armed Forces of Ukraine do not transfer reinforcements to hot spots.
In addition, the enemy has increased the number of air raids and continues missile attacks on civilian infrastructure.

News from Perild.com in Telegram. Subscribe to our channel