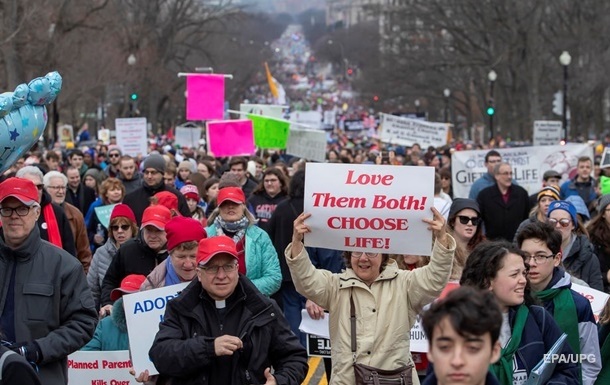 The decision that guaranteed the right to abortion throughout the country has been revoked. Now each state will establish its own rules in this matter. Missouri has already banned abortion.
The U.S. Supreme Court struck down the right to abortion on Friday, June 24, revoking the landmark 1973 Roe v. Wade ruling that guaranteed abortion rights in all states. Now the states will be able to independently regulate this area, according to AFP.
Roe v. Wade in 1973 held that women had the right to an abortion based on the constitutional right to privacy over their own bodies.
The ruling will likely enact a series of new laws in about half of the 50 US states that will restrict or outright ban and criminalize abortion.
The decision was a victory for the religious right's 50-year anti-abortion struggle, but the anti-abortion camp is expected to continue pushing for a full nationwide ban.
The case before the court involved a Mississippi law that limited abortion to 15 weeks, but during a hearing in December, several judges said they were willing to go further.
According to the Guttmacher Institute, 13 states have passed so-called "trigger laws" that will ban abortion following a Supreme Court ruling.
Ten other states have pre-1973 laws that could go into effect, or laws banning abortions six weeks before many women even know they're pregnant.
It also became known that the state of Missouri, following the decision of the US Supreme Court, was the first state to ban abortion.
Recall that in early May, a wave of protests against plans to ban abortion took place in the United States.
Abortion war. Legal conflict in the USA

News from Perild.com in Telegram. Subscribe to our channel