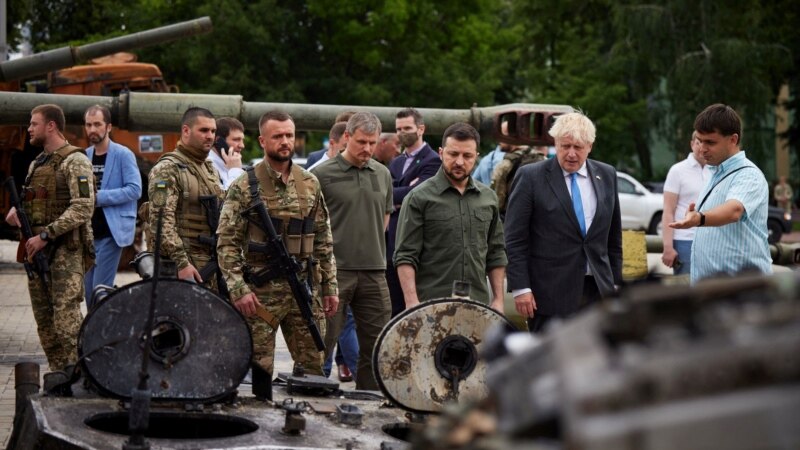 British Prime Minister Boris Johnson, who is actively speaking out in support of Ukraine in the context of its war with Russia, said he was afraid of pressure on Kyiv to force the Ukrainian authorities to agree to a "bad peace" with Moscow.
Such a step according to Johnson, would lead to a long-term global catastrophe. "Too many countries are saying that this is a European war that is not necessary … and therefore pressure will increase to encourage, perhaps, to force Ukraine into a bad peace," the head of the British government told reporters during a visit to the capital of Rwanda, Kigali. where he arrived to attend the summit of the Commonwealth of Nations.
As Boris Johnson said, allowing Russian President Vladimir Putin to have his way in Ukraine would be dangerous to international security and lead to long-term economic disaster. "There is no doubt that the world has accumulated a lot of weariness from what is happening in Ukraine, but I think they will win. This is their country. They are fighting for it desperately and need proper support," Johnson said, speaking of the Ukrainians.
The British Prime Minister stressed that now is not the time to encourage Ukrainians to accept a bad peace, for which they are invited to give up a large part of their territories. Johnson reiterated that this would be a disaster and trigger a new wave of escalation from Putin at any moment he chooses.
Boris Johnson's comments come as the Ukrainian military continues its efforts to contain a major Russian offensive in the country's eastern regions.