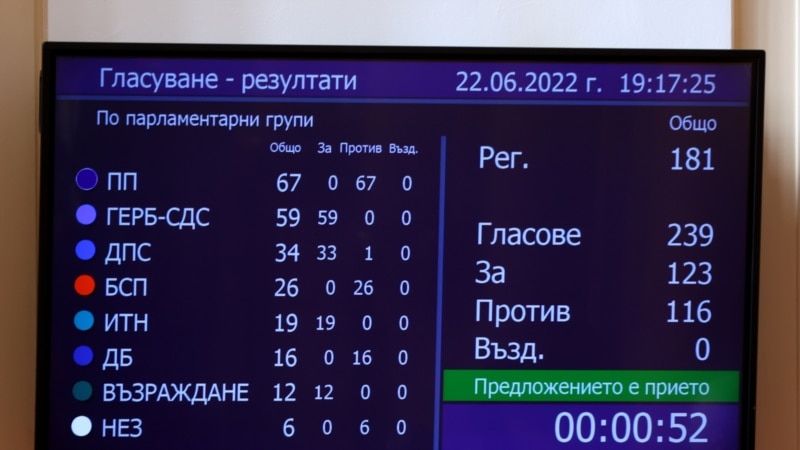 Parliament of Bulgaria took out vote of no confidence in the government. 123 deputies out of 239 voted for the resignation of the Cabinet of Ministers headed by Prime Minister Kirill Petkov. Petkov headed the government just six months ago and has taken an active pro-European and pro-Euro-Atlantic stance.
Opponents of Petkov accuse him and his cabinet in insufficient efforts to fight inflation. They also have disagreements on other issues of financial policy. Another contentious issue was the debate over whether Bulgaria should support North Macedonia's aspirations to become an EU candidate.
Some analysts believe that Petkov's desire to fight corruption in the government of the poorest EU country influenced the parliament's decision. Earlier, Petkov said that the reason for the preparation of a vote of no confidence was the threat of disclosure of large-scale corruption schemes in which Bulgarian politicians could be involved.
After the start of Russia's military invasion of Ukraine, Petkov, despite Bulgaria's many years of historical ties with the USSR and later Russia, fully supported the position of the European Union and NATO. He fired Defense Minister Stefan Yanev, who refused to call the invasion a war, preferring the official Kremlin term "special operation". Petkov supported EU sanctions against Russia and promised technical assistance to the Ukrainian armed forces.
The leader of the opposition GERB party, former Prime Minister Boyko Borisov, whom the Petkov government tried to arrest on charges of large-scale corruption, played a major role in the initiative to oust the incumbent government. However, the Sofia court released Borisov without charge, citing procedural inaccuracies. Borisov, who led the country's government for much of the past decade, is known for his close ties to Russian President Vladimir Putin; sometimes he even donated Putin a Bulgarian Shepherd puppy.
It is not yet clear who will form the new government and whether early elections will take place. Political analysts believe that after the resignation of the Petkov government, more pro-Russian parties, including the right-wing Vozrozhdeniye party, will make themselves known. This could jeopardize Bulgaria's plans to join the eurozone by 2024 and plans to phase out Russian oil and gas.