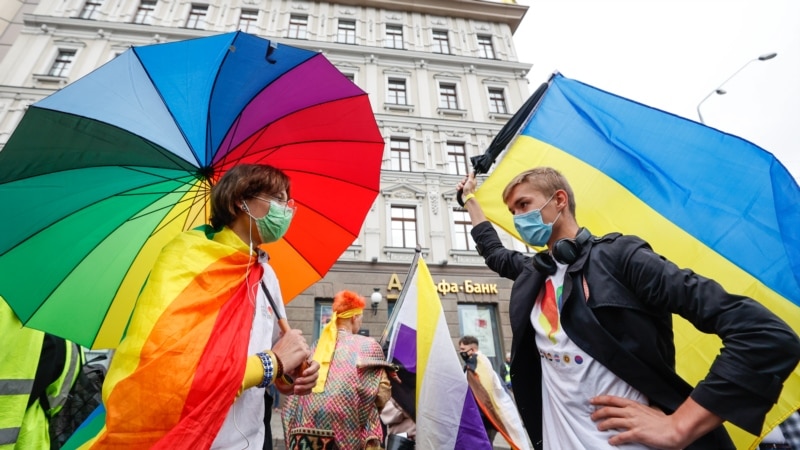 KyivPride, which brought together thousands of Ukrainians for the LGBT+ Rights March in 2021, joined the largest gay parade in Central Europe – the Equality Parade in Warsaw. The procession takes place on Saturday, June 25th. About it informs the Associated Press and twitter account KyivPride.
Poland invited Ukrainians to participate in the Equality Parade on its territory, since this year KyivPride cannot hold a procession on the streets of the Ukrainian capital due to martial law imposed in Ukraine after the Russian invasion. About 300 Ukrainians take part in the Warsaw Parade, the organizers expect up to 80,000 participants in total.
"We have come to remind of the horrors of the war in Ukraine, to call on the world to help us and not to forget about the genocide of the Ukrainian people," declared KievPride director Lenny Emson before the procession. "This is not a holiday. Let's wait for the victory – then we'll celebrate," Emson told The Associated Press the day before.
If Ukraine is defeated, Emson said, LGBT+ people could be "completely purged" by being killed, forced to flee or hide their identity. In his manifest KievPride calls Ukraine's border with Russia and Belarus "the border between the territory of freedom and the zone of oppression."
KievPride – Ukrainian organization, protecting the rights of LGBT +. The first March of Equality, which the organization tried to hold in Kyiv in 2012, was canceled due to aggressive opponents. In 2015, about 250 people took part in the procession, in 2020 – more than 7,000.
LGBT+ community brings together people based on their diverse sexual orientation and gender identity. In Russia, LGBT + regularly become objects of aggression, to which the authorities actually incite.
Since 2013, Russia has had a law on "gay propaganda" that prohibits "propaganda of non-traditional sexual relations" among minors. For "gay propaganda" citizens face a fine of up to one hundred thousand rubles.