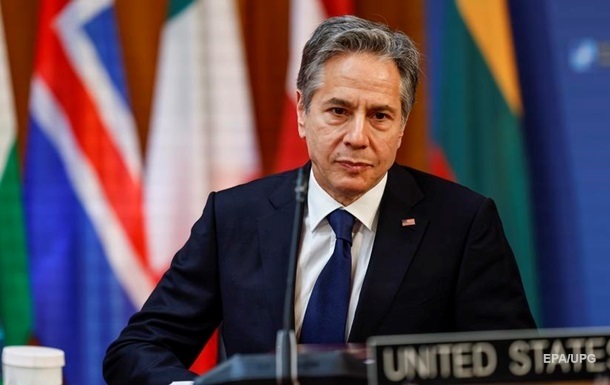 US Secretary of State Anthony Blinken
The Russian troops suffer from low morale, high mortality, problems with equipment and leadership.
After four months of a full-scale military invasion of Russia into the territory of independent Ukraine, she lost this war. About this on Friday, June 26, during briefing US Secretary of State Anthony Blinken said.
"The Ukrainians are defending with incredible courage, and Russia has already lost. Putin's goal, as he himself said, was the destruction of Ukraine as an independent and sovereign country. This goal has failed," he said.
He stressed that a sovereign and independent Ukraine will exist longer than Putin will live, and the Russian Federation, despite minor successes in the Donbass, has suffered significant losses.
"According to our intelligence, the Russian troops are suffering from low morale, high death rates, problems with equipment and leadership that refuses to inform them about the real state of affairs on the battlefield," Blinken said.
Blinken added that Russia, despite achieving some success in the Donbass, is far from a decisive victory, and the achievements it already has cost it an extremely high price.
"According to reports, since the beginning of the invasion, tens of thousands of Russian soldiers have been killed or injured. Russia continues to lose tanks, aircraft, armored vehicles in large quantities," the US Secretary of State said.
He added that even in the event of a further offensive, Russia will occupy the cities completely destroyed by it, and the Ukrainian military will retreat to more fortified positions where they can effectively defend themselves.
The day before, US President Joe Biden announced the provision of another $ 1 billion military assistance to Ukraine. Thus, the Armed Forces of Ukraine will receive additional artillery, coastal defense weapons, ammunition for artillery and advanced missile systems.

News from Perild.com in Telegram. Subscribe to our channel