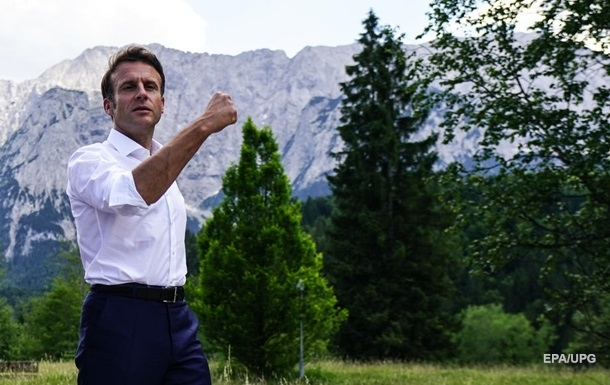 Macron likes to talk to Putin, but these conversations have so far brought absolutely nothing
The phone call took place on February 20, publicly reporting that the Russian and French presidents had agreed to try to secure a ceasefire in eastern Ukraine.

A few days before the invasion of Ukraine, Russian President Vladimir Putin, in a telephone conversation with Emmanuel Macron, accused Vladimir Zelensky of failing to comply with the Minsk agreements, and his French colleague of trying to "revise" them, according to a film by the French television channel France 2, which tells about the last telephone conversation Macron and Putin before the February 24 invasion.
The phone call went through on February 20th. It was publicly reported that the presidents of the Russian Federation and France agreed to try to achieve a ceasefire in eastern Ukraine.
According to France 2, the conversation was initiated by Macron, who asked Putin "to give his assessment of the situation and, perhaps, to say directly what his intentions are."
"What can I say? You can see for yourself what is happening. In fact, our dear colleague, Mr. Zelensky, is doing nothing (to implement the Minsk agreements). He is lying to you," the Russian president replied.
Putin also accused Macron of allegedly seeking to "revise the Minsk agreements" and demanded that he take into account the "peace proposals" of the self-proclaimed "LDNR". "I don't know where your lawyer studied law. I just look at the text and try to follow it!" Macron responded.
Later, the French president adds that "we wanted to sneeze at the proposals of the separatists," and offers Putin a meeting with the participation of all sides of the war in Ukraine. "I will immediately demand this from Zelensky," he says.
After all, Macron is trying to convince Putin to accept an invitation to meet with US President Joe Biden to de-escalate the situation. The Russian president reacts reluctantly to this, but nevertheless "agrees in principle."