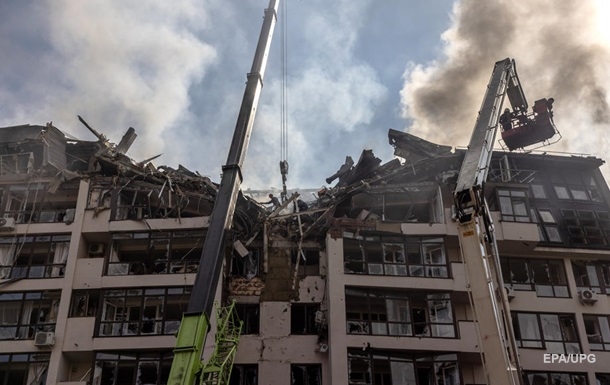 The Russians shelled the center of Kyiv
Former Swedish Prime Minister and current Co-Chair of the European Council on Foreign Relations Carl Bildt considers the shelling of Kyiv "a deliberate escalation by Russia."

Western politicians condemned the shelling of Kyiv on Sunday morning by Russian troops, calling such actions "barbaric" and "deliberate escalation" against the backdrop of the G-7 summit.
As transmits Reutersanswering a question about the rocket attacks on Kyiv before the meeting of the G7 leaders, US President Joe Biden said: "This is another example of their (Russia's) barbarism."
In turn, British Prime Minister Boris Johnson stressed that the West must remain united against the backdrop of Russian aggression.
"The cost of our retreat, of giving in to Putin so that he succeeds and seizes a significant part of the territory of Ukraine and continues his seizure, will be much, much higher," he said before the summit.
Former Swedish Prime Minister and current Co-Chair of the European Council on Foreign Relations Carl Bildt considers the shelling of Kyiv "a deliberate escalation by Russia."
"It's hard to take the rocket attacks on residential areas of Kyiv this morning as anything other than a deliberate escalation by Russia and a signal for today's G7 summit in Elmau," the ex-politician tweeted.
A similar opinion is shared by former Lithuanian Foreign Minister Linas Linkevičius.
"(The shelling) is a 'signal' and a reminder of the G7 summit in Elmau, Germany. Russia today is a disease that should be treated accordingly. No compromises or negotiations. Just block everything until the war machine runs out of steam," he wrote on social networks .