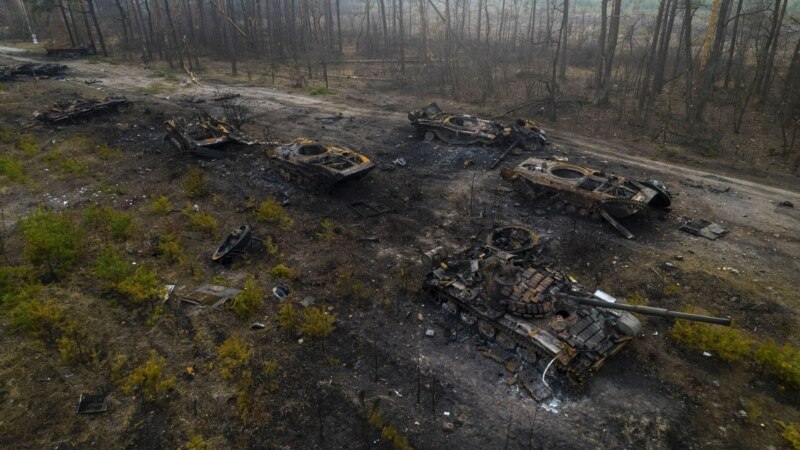 In Warsaw, on June 27, an exhibition of equipment of the Russian army destroyed in Ukraine opened on the Castle Square. It presents samples of the T-72BA tank and the 2S19 Msta-S self-propelled howitzer, reported "Polish Press Agency".
The T-72BA was destroyed near the village of Dmitrovka in the Buchansky district of the Kyiv region. The tank belongs to the 5th separate tank brigade stationed in Ulan-Ude (military unit 46108), according to the exhibition stand. On this noticed politician Alexei Tupitsin.
"Together with the tank, the body of a Russian serviceman and documents in the name of Lieutenant Dainazov Yury Bairovich, commander of a tank platoon of the 5th Special Brigade, were found," the stand says.
The opening of the exhibition on June 27 was attended by Deputy Minister of Defense of Ukraine, Head of the Office of the Prime Minister of Poland Michal Dworczyk, State Secretary of the Ministry of Defense of Poland Wojciech Skurkiewicz.
The exhibition in Warsaw is the first demonstration of destroyed Russian equipment from a series of exhibitions that the Ukrainian Ministry of Defense plans to hold in European cities.
Earlier, British Prime Minister Boris Johnson and Ukrainian President Volodymyr Zelensky visited the exhibition destroyed Russian military equipment in Kyiv.