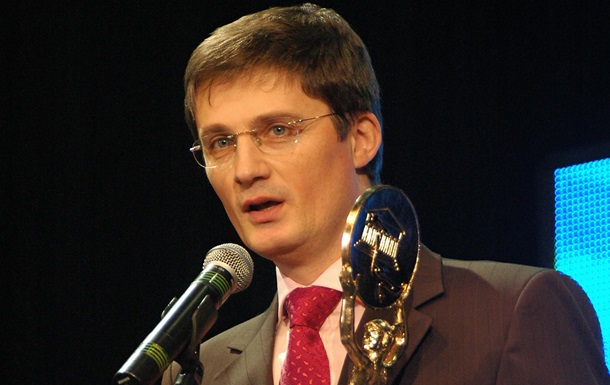 Photo: wikipedia.org
Igor Kondratyuk
A 13-year-old man was deputy mayor of Gola Pristan. Later, as a result of the election of power, he was already engaged in other matters.
Ukrainian producer and TV presenter Igor Kondratyuk admitted that FSB officers came to his brother in Kherson. They tried to force the man to become a collaborator. He spoke about this in an interview with UP.
Kondratyuk noted that his relatives experienced hatred and humiliation.
"Mom advises me, I myself understand this, not to talk about it very much, because there are many relatives left there. They stayed at home, and we don't know the reaction. I made a message of extreme hatred about collaborator Stremousov, collaborator Saldo when my mother had not yet come to me. And then she reasonably said to me: "Listen, why put our relatives in danger?". I can only say about those who are on liberated territories. My aunt, cousins, their families are there," the showman said.
He also added that his brother managed to survive and not become a collaborator after a personal meeting with the occupiers from the Russian Federation.
"They came to my brother. They held some kind of negotiations. The car arrived at the Kherson license plates, the FSB officers came home. When he had not yet left. And they persuaded him to work for them. He said:" No, I will not, for various reasons ", for health reasons. In short, he told them something there. This, in fact, does not matter in my opinion, because the task was simply not to cooperate and survive. He was deputy mayor of Gola Prystan for 13 years. And when power changed as a result of the elections, he was already doing other things there. They came to everyone who was more or less in the leadership or worked in elected positions. Some were taken away for a long time. So they took away the former mayor, whose deputy worked as a brother. A man over 70 years old. They came to him twice, once they took him away for a few days, then they came again. So they persuade him to collaborate. Some people can't stand it. Basically, of course, they refuse, "Kondratyuk added.
According to him, his brother left the occupied territories.
Recall that earlier Kondratyuk named three problems of the adviser to the head of the OP Alexei Arestovich.

Ukrainian producer explained why there are no "good Russians"

News from Perild.com in Telegram. Subscribe to our channel