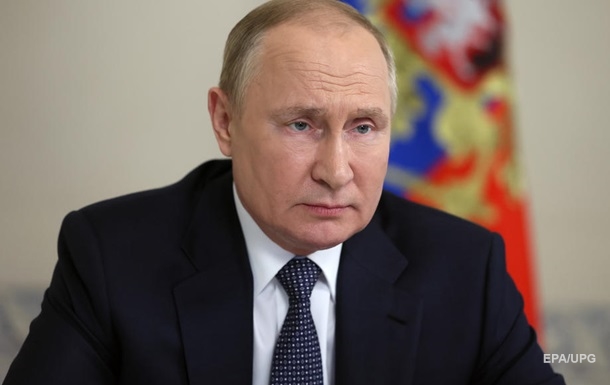 Russian President Vladimir Putin
Since the beginning of the full-scale invasion of Russian troops into Ukraine on February 24, Russian propaganda has claimed that Putin did not leave Russia.

For the first time since the beginning of Russia's large-scale invasion of Ukraine, Russian President Vladimir Putin plans to make official visits to Tajikistan and Turkmenistan. About it reported in the Moscow program. Kremlin. Putin on channel Russia 1.
The report says that Putin plans to travel to the capital of Tajikistan, Dushanbe, for "big talks" with the head of this state, Emomali Rahmon. In particular, the leaders of the two countries are scheduled to have a conversation and a working lunch.
Putin is then scheduled to fly to the Turkmen capital Ashgabat to attend the "Caspian Summit", according to the state channel.
After Putin returns to Moscow, he is scheduled to meet with Indonesian President Joko Widodo. At the end of 2022, Indonesia will host a summit of the G20 (Big Twenty) member countries, among which Russia is listed.
"The meeting between the leaders of Russia and Indonesia will take place after Putin returns from an important Central Asian trip," Zarubin said.
It is known that US President Joe Biden warned Widodo that Putin was not welcome at the summit in Indonesia, but the Indonesian leader said that Russia had already accepted his invitation.
Ukrainian President Volodymyr Zelensky was also invited to the G20 summit in Indonesia.

News from Perild.com in Telegram. Subscribe to our channel