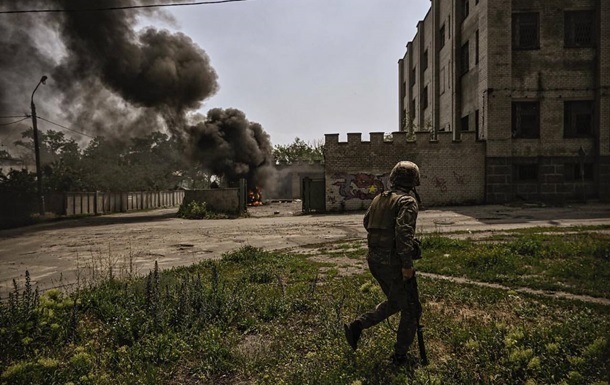 Photo: Zelenskiy / Official
Armed Forces of Ukraine are still in Severodonetsk, the mayor of the city says
Almost all units of the Ukrainian army left the city and removed military equipment as much as possible, Stryuk says.
As of Monday morning, June 27, not all Ukrainian soldiers left Severodonetsk, Luhansk region. This was announced by the mayor of the city Alexander Stryuk.
He said that the Armed Forces of Ukraine left Severodonetsk with the help of a river crossing, since not a single bridge was functioning. For this, improvised means were used, so the process was difficult.
"Although almost all units of the Ukrainian army left Severodonetsk and took as much as possible with them the means that they had," Stryuk said.
He also added that now the invaders have thrown all their forces into the assault on Lisichansk.
"Artillery does not stop working, the city is almost level with the ground. Airstrikes are launched, heavy artillery is working," Stryuk said.

News from Perild.com in Telegram. Subscribe to our channel