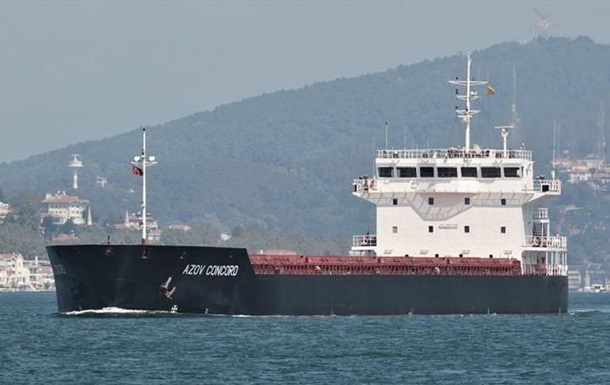 Photo: marinetraffic.com
Technical preparation of the "grain corridor" will take up to a month
After an agreement is reached between Ukraine and Russia, the grain export corridor can start working in a month.
The opening of the "grain corridor" will take three to four weeks, but first you need to reach an agreement on the part of Ukraine and Russia. This was stated by the speaker and adviser to the President of Turkey on international issues, Ibrahim Kalin, reports News Turkish.
He noted that Turkey is ready to hold a meeting in Istanbul in the Turkey-Ukraine-Russia-UN format.
"At the moment, there are about 40 million tons of grain in Russia and Ukraine. This is a serious figure. This corresponds to 30-35% in the world. It takes 3-4 weeks to identify this corridor and start shipping ships," Kalin said.
He noted that Ukraine rightly does not want to remove the minefields that are installed to protect the port of Odessa, fearing a Russian attack after the removal of the mines.
"The main operation is negotiations with Russia and Ukraine. If both sides agree, we will hold a Turkey-Ukraine-Russia-UN meeting in Istanbul. The shipment will be discussed at this meeting. They proposed a safe corridor. Negotiations on this are ongoing," the speaker said Erdogan, adding that the Turkish side wants to hold this meeting in Istanbul as soon as possible.
Recall that last week the G7 called on Russia to unblock access to Ukrainian ports for grain exports.
The media also reported that the Russian fleet was ordered to mine the ports of Ukraine. The operation is part of a Russian grain export blockade that threatens to provoke global famine, US intelligence said.

News from Perild.com in Telegram. Subscribe to our channel