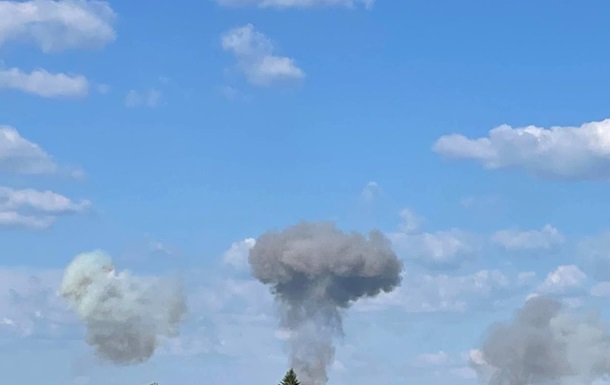 Photo: social networks
There are no reports of casualties as a result of the strikes.
Russia fired six Caliber missiles along the Dnieper, two of them damaged an industrial enterprise and railway infrastructure.
As a result of the strike on the Dnieper, a Russian missile hit the service station Avtodiesel, people are under the rubble. This was announced by the mayor of the city Boris Filatov on Tuesday, June 28.
"The Russian mr @ zi just hit a rocket at the Autodiesel service station. The best service station, where all Dnipro residents repaired their diesel cars. Including me," he wrote in Facebook.
Filatov stressed that there were no soldiers, weapons or equipment there.
"Ordinary simple Dnipro residents, mechanics and hard workers are now under the rubble. Rescuers are putting out the fire," he said.
In turn, the head of the OVA, Valentin Reznichenko, said that the Russian Federation fired six missiles along the Dnieper, three of them were shot down. The railway infrastructure and industrial enterprise were also affected.
At the same time, the Air Force of the Armed Forces of Ukraine reports the shooting down of four Caliber missiles out of six.
Also today, Nikolaev came under artillery fire.
Recall that on the eve of the Russian Federation hit Kremenchuk with missiles, destroying the largest shopping center in the city. According to the latest data, 25 people became victims of the strike, 21 are missing.
According to President Volodymyr Zelensky, since the beginning of the invasion, the Russian army has used almost 2,800 different cruise missiles and hundreds of thousands of aerial bombs and rocket artillery shells against Ukraine.

News from Perild.com in Telegram. Subscribe to our channel