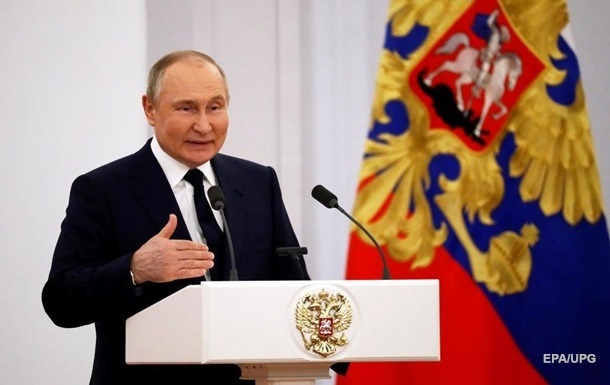 Putin's participation in the G20 summit may be limited to a remote format
The Kremlin proceeds from the fact that Vladimir Putin has already received an invitation to the G20 summit and accepted it.
The Indonesian authorities rule out the personal presence of Russian President Vladimir Putin at the G20 leaders' summit in Bali on November 15-16. This was stated by Italian Prime Minister Mario Draghi, reports Corriere della Serra on Tuesday, June 28th.
"The President of Indonesia excludes him (Putin – ed.), he is categorical. He will not come. Remote interference can happen, we'll see …" Draghi said at a press conference in Elmau following the G7 leaders' summit.
It is known that Putin spoke remotely at two sessions at the G20 summit held in Rome in October last year.
In turn, Putin's aide Yuri Ushakov said that Moscow proceeds from the fact that the Russian President received an invitation to the G20 summit and accepted it, reports TASS.
"Well, it's not Draghi who determines… He probably forgot that he is no longer the chairman of the G20… By inertia, probably since 2021 (last year Italy chaired the G20 – ed.)," the Kremlin spokesman said.
Ushakov also suggested waiting for the visit to Moscow of Indonesian President Joko Widodo, who chairs the G20 this year. Widodo will arrive in the Russian capital on Thursday for talks with Putin. He will also visit Kyiv.
Recall that the heads of all participating countries, including Putin, are invited to the G20 summit. President of Ukraine Volodymyr Zelensky was also invited to the summit. Thus, Zelensky and Putin could theoretically meet at the G20 summit.

News from Perild.com in Telegram. Subscribe to our channel