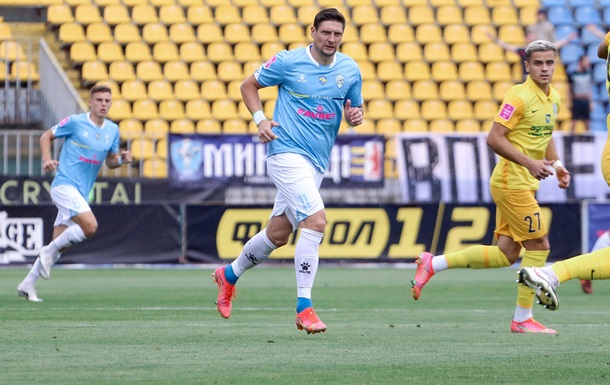 Photo: FC Minai
Seleznev now speaks only Ukrainian
The former forward of the Ukrainian national team made a very important decision in his life.
Evgeny Seleznev decided to communicate only in Ukrainian. In an interview with TV channels Football 1/2/3, the footballer spoke about the reasons for his choice. And also about what problems he had at the initial stage.
"Have I changed in the last six months? It's not up to me to decide. I am who I am. I never want to say whether a person is good or not very good. I don't want to change because it makes no sense. No need to try on a different face .

– You began to communicate regularly in Ukrainian.
– But at first they made fun of me a lot.

– Yesterday you used the word "foso". Explain what this means?
– I was later told that they began to hear it more often. This is an easy mat. The meaning is "good".

– Aren't you afraid that when you come to Kyiv, not everyone will understand you?
– I don't worry about it.

– Why do you think it is important to communicate in Ukrainian now?
– Because this is a country that has its own history, has its own character, has a spirit and culture that other countries do not have. This country is different from other countries. This is Ukraine," Seleznev summed up.

News from Perild.com in Telegram. Subscribe to our channel