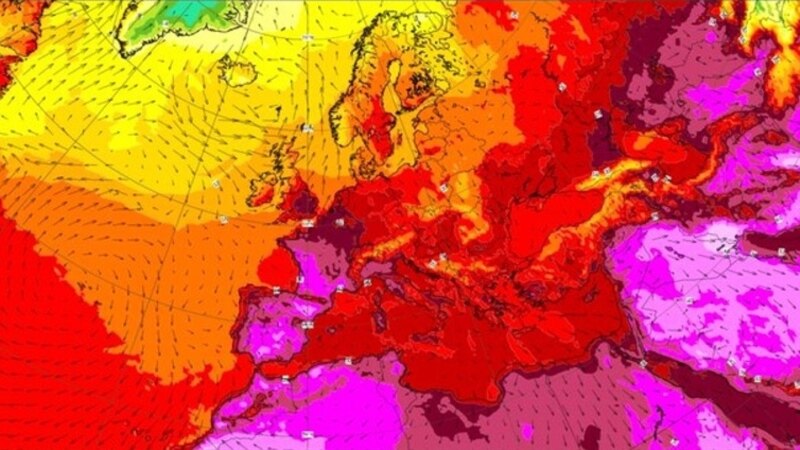 Climatologists conducted study about the impact of global warming on the weather in the modern world and confirmed that abnormal heat and extreme precipitation are directly related to climate change. About the study tells Reuters agency.
Scientists studied the impact of global warming on the occurrence of five extreme weather events: heatwaves, rainstorms, droughts, wildfires and tropical storms. The link between climate change and heatwaves and rainstorms is more clear, while drought and wildfires are less clear, according to the authors of the study.
"Virtually all of the world's heatwaves have become more intense and more likely due to climate change," said study co-author Ben Clark, an environmental scientist at the University of Oxford. heat waves in the northern hemisphere, which are now being registered in the US, Europe and Asia, confirm Clark's words.
Heavy rains in June caused severe floods in India, Bangladesh and China. Scientists have confirmed that due to global warming, showers are becoming more frequent and more intense. As for tropical storms, scientists have found that globally they have not increased in number, but they have also become more intense.
It is more difficult to understand how climate change affects drought. For example, droughts in East Africa have yet to be directly linked to climate change. However, scientists are already noting that the shortening of the spring rainy season is due to the fact that some of the clouds are saturated with moisture faster and do not have time to reach the mainland – it rains over the ocean. Heatwaves and drought exacerbate wildfires, especially megafireswhich can cover more than 400 million square kilometers.
Scientists note that the difficulty in studying the links between global warming and extreme weather events is caused by a lack of reliable data, especially from developing and poorest countries. Although they are the most exposed to risks due to anthropogenic climate change.