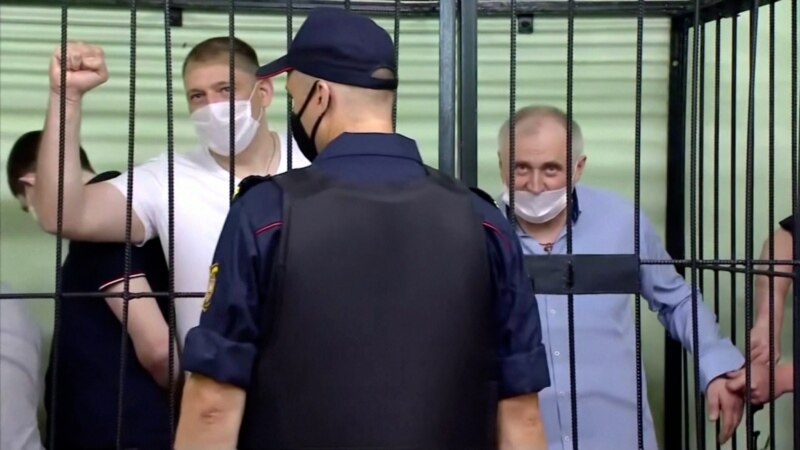 The KGB of Belarus added 23 more people to the list of those involved in terrorism, including blogger Siarhei Tsikhanouski, who was sentenced to a long prison term, the wife of former opposition presidential candidate Svyatlana Tsikhanouskaya, and a media corporation consultant Radio Free Europe/Radio Liberty Igor Losik.
Thus, the total number of persons included in this list of the KGB reached 870.
Tikhanovsky and Losik were sentenced in December last year to 18 and 15 years in prison, respectively. They were found guilty of organizing mass riots, inciting social discord, obstructing the activities of the Central Election Commission. Both pleaded not guilty, calling the criminal prosecution political.
Belarusian human rights activists have recognized Siarhei Tsikhanouski, Igor Losik and four others convicted following a closed trial in Gomel as political prisoners.
The persecution of pro-democracy activists in Belarus intensified after mass protests began against the official results of the presidential elections in August 2020. The CEC announced the re-election for the sixth consecutive term of Alexander Lukashenko. The opposition called his victory rigged. The states of the West supported the position of the protesters.
The popular video blogger Siarhei Tsikhanouski himself was going to participate in the presidential elections, but he could not do it, as he was arrested. Instead, his wife Svetlana decided to run. It was she, according to the participants of the mass protests, who won the largest number of votes in the elections.
Many leaders and activists of the Belarusian opposition after these elections ended up behind bars or were forced to leave the country. Svetlana Tikhanovskaya left for Lithuania with her two children for security reasons.