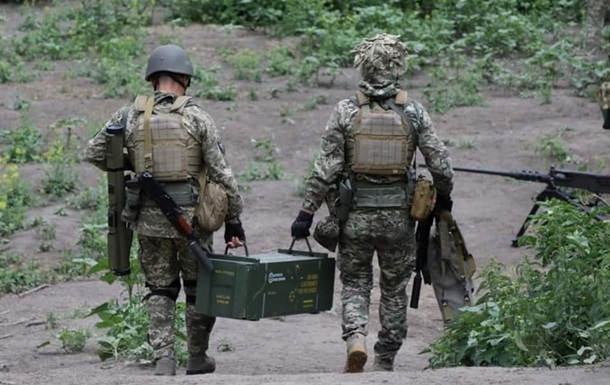 Photo: facebook.com/GeneralStaff.ua
Ukrainian military
The most intense battles are taking place in the north of the Luhansk and Kharkiv regions. The situation there is complicated, but controlled, the commander-in-chief assured.
Commander-in-Chief of the Armed Forces of Ukraine Valery Zaluzhny informed his colleagues from the United States and Britain about the rocket attacks on the Russian Federation and the operational situation at the front. He announced this on June 28 Telegram.
"This night I had a telephone conversation with the Chief of the Joint Chiefs of Staff of the United States, General Mark Milley, and the Chief of the British Defense Staff, Admiral Sir Tony Radakin," Zaluzhny said.
During the conversation, the commander-in-chief spoke about the "considerable audacity" of the Russian Federation in launching missile strikes on the territory of Ukraine. He specified that four days ago the enemy fired 53 cruise missiles, three days ago – 26 missiles, two days ago – almost 40, and over the past day – 12.
"Unfortunately, the targeted rocket attack on the shopping center in Kremenchug claimed lives and injured civilians," Zaluzhny stressed.
He also pointed out that today the area of ​​active hostilities begins in the north of the Kharkiv region and ends on the left bank of the Dnieper near the village of Vasilievka.
"The most intense hostilities are taking place in the north of the Luhansk and Kharkiv regions. In this area, over the past 24 hours alone, the enemy has carried out 270 artillery attacks, using 45,000 ammunition, launched two missile and 32 air strikes. The situation is very difficult, but controllable," the commander-in-chief said. .
He also expressed hope that together with partners it would be possible to defeat the aggressor and prevent the conflict from spreading to other countries.