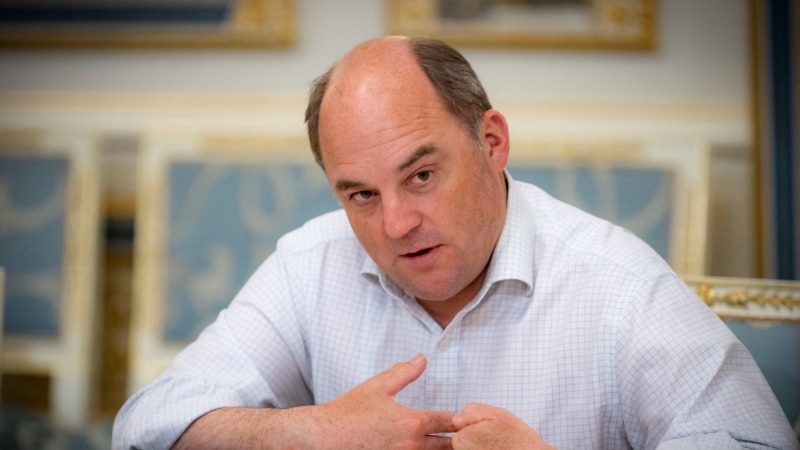 Russian President Vladimir Putin "suffers from an inferiority complex" and a "machismo view of the world," suggested British Defense Secretary Ben Wallace. He also suggested that the Russian president is "crazy".
Wallace made his comment in an interview with LBC Radio shortly after British Prime Minister Boris Johnson declaredthat, if Putin were a woman, he would not start a "crazy, macho" war in Ukraine, and called Putin's actions "a perfect example of toxic masculinity." Wallace agreed with this assessment, also noting that it's not just about Putin, but also about the fact that Russia has adopted a view of the world in which some countries are recognized as having less rights than others.
Wallace did not stop at criticizing Putin; another target was Foreign Ministry spokeswoman Maria Zakharova. "This lady, literally like in a comedy, makes statements every week, threatening to drop a nuclear bomb on someone or something like that." Wallace acknowledged that Zakharova, unlike Putin, is a woman, but concluded: "She's as crazy as he is."
Maria Zakharova already commented statements of the British Minister. "If you don't want to be known as a complete liar to the whole world, give at least one example of how I "weekly threaten to bombard everyone with nuclear bombs." Considering that you won't find a single quote, I immediately accuse you of slander and spreading fakes" – she wrote. Kremlin spokesman Dmitry Peskov called Wallace's remarks "rudeness."
A few days ago Zakharova reasoned in his telegram channel about the book "The Destruction of Britain in a Nuclear War" published in England in 1982, noting, in particular: "In fact, the Kingdom is most vulnerable at a time when professionals such as Boris Johnson, Ben Wallace are appointed to key positions in the country and Liz Truss.
It was not Zakharova who spoke about the possibility of a nuclear strike on London, but a Russian TV presenter Dmitry Kiselyov.
Ben Wallace has previously made harsh remarks about the Russian leadership. In particular, on May 9, he expressed the opinion that the Russian command, like Russian President Vladimir Putin, is responsible for war crimes during the war in Ukraine, which can be compared with the actions of the Nazi regime during the Second World War.