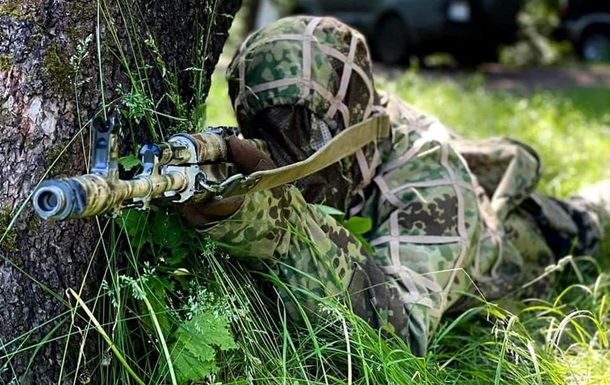 Photo: General Staff of the Armed Forces of Ukraine / Facebook
Ukrainian soldiers discovered and neutralized Russian DRGs
Enemy saboteurs unsuccessfully tried to operate near the settlements of Verkhnekamenka and Berestovoye.
The Ukrainian military managed to neutralize enemy sabotage and reconnaissance groups near the cities of Lisichansk and Bakhmut. About it informs The General Staff of the Armed Forces of Ukraine in the evening summary on Wednesday, June 20.
So, in the Slavic direction, shelling was recorded in the areas of the Valley, Bogorodichny, Nikolsky, Grushuvakhi and Dolgenkiy. Also, the invaders launched an airstrike near Gusarovka.
In the Donetsk direction, the enemy tried to block Lysichansk and take control of the section of the Lysichansk-Bakhmut highway. He carried out shelling of Lisichansk, Verkhnekamenka, Seversk and launched an air strike on the area of ​​the Lisichansk oil refinery. In the area of ​​​​Verkhnekamenka, the DRG was involved.
"Ukrainian soldiers found them and neutralized them. The remnants of the DRG of the invaders withdrew," the message says.
In the Kramatorsk direction, the enemy did not conduct active hostilities, fired artillery at the Tatyanovka area.
In the Bakhmut direction, the enemy fired at the positions of the Armed Forces of Ukraine near Klinovoye, Razdolevka, Vyemka and Ivano-Daryevka. Launched an airstrike near the village of Vozrozhdenie. He tried to advance in the area of ​​​​Disputed, but had no success, withdrew. The DRG of the enemy of the Armed Forces of Ukraine was neutralized near Berestovoye.
On the Avdeevsky, Kurakhovsky, Novopavlovsky and Zaporizhzhya directions, he fired at Avdeevka, Vesele, Pavlovka, Belogorye, Engineering, Olgovsky, Preobrazhenka and Gulyaipolsky. In addition, Russian infidels launched air strikes near Orekhov and Shcherbakov.
In the Seversk direction, the Russian Federation fired at the villages of Turya and Lugovka in the Sumy region. The enemy launched an air strike on the Ugro-eaters.
In the Kharkov direction, the enemy shelled Kharkov, Bazalievka, Prishib, Shestakovo, Russkaya Lozovaya, Upper Saltov, Ivanovka and Zamulovka.
In the Yuzhnobuzhsky direction, the enemy also fired, regrouped troops.
Earlier, the General Staff reported that the Russian troops over the past day achieved partial success in the Bakhmut direction. The enemy is also intensifying shelling of border zones.

News from Perild.com in Telegram. Subscribe to our channel