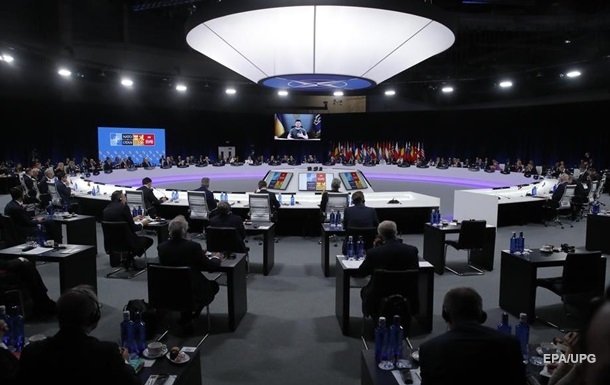 Zelensky's speech at the NATO summit
The alliance intends to strengthen political and practical support for Ukraine, as well as to promote post-war reconstruction.
NATO will help in the reconstruction of Ukraine after the end of the war with Russia. This is stated in the declaration adopted at the NATO summit in Madrid on Wednesday, June 29.
"We will continue and intensify political and practical support for our close partner – Ukraine, which continues to defend its sovereignty and territorial integrity from Russian aggression," the document says.
A comprehensive package of assistance to Ukraine was also agreed upon.
"Together with Ukraine, we have decided on an enhanced support package. This will accelerate the delivery of non-lethal defense equipment, improve Ukraine's cyber defense and resilience, and support the modernization of its defense sector in its transition to greater interoperability in the long term," the declaration says.
The next NATO summit will be held in 2023 in Vilnius.
"We express our gratitude to the Kingdom of Spain for the warm hospitality extended to us on the occasion of the 40th anniversary of its accession to NATO. We look forward to the next meeting in Vilnius, in 2023," the declaration says.
President of Ukraine Volodymyr Zelensky spoke via video link at the NATO summit. He called on NATO countries to provide Ukraine with more weapons so that the war with Russia ends as quickly as possible.
NATO Secretary General Jens Stoltenberg assured that the Alliance will support Ukraine for as long as necessary.

News from Perild.com in Telegram. Subscribe to our channel