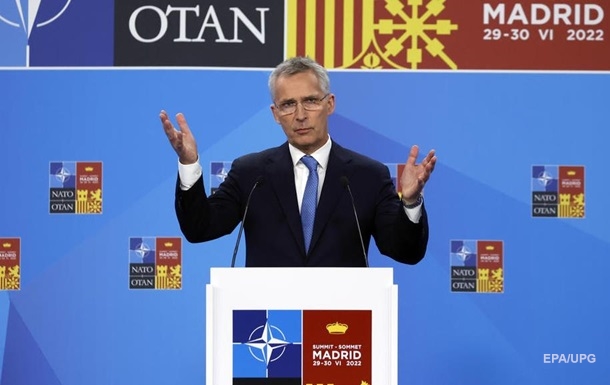 Stoltenberg assured Ukraine of support for NATO
The countries of the alliance will continue to help Ukraine financially and with weapons for as long as necessary.
NATO will continue to support Ukraine for as long as necessary, NATO Secretary General Jens Stoltenberg said during a summit in Madrid on Wednesday, June 29.
"I am glad that he (Zelensky) was able to join our meeting today. President Zelensky made it clear that Ukraine relies on our continued support. And our message to him was equally clear. Ukraine can count on us for as long as it needs. The Allies will continue to provide military and financial assistance. Today, the leader agreed to strengthen our support by endorsing a comprehensive assistance package," Stoltenberg said.
NATO Secretary General noted that Russia's war in Ukraine will someday end at the negotiating table. "But it is important that Ukraine be able to negotiate on their own terms. And so we know that there is a very strong connection between what they can achieve at the negotiating table and their strength on the battlefield," he said.
Stoltenberg added that "the allies are preparing for a long war." Wars are unpredictable, but we must be prepared for the long term," he said.
The NATO summit approved a package of assistance to Ukraine, including accelerating the supply of non-lethal weapons, strengthening cyber defenses and modernizing the defense industry.

News from Perild.com in Telegram. Subscribe to our channel