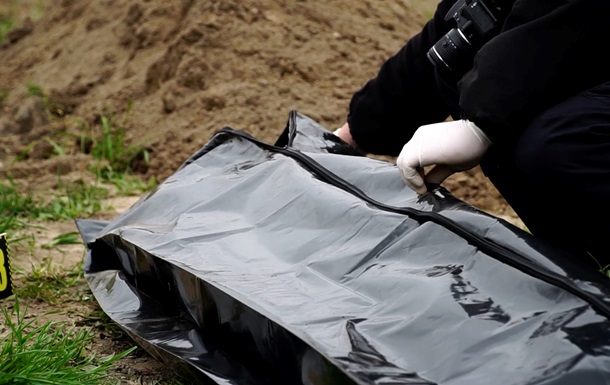 Photo: GUNP in the Kyiv region
The UN mission recorded 300 murders and 23 acts of sexual violence
The UN mission recorded 300 murders and 23 acts of sexual violence during the occupation of the territories of Ukraine.

The United Nations Human Rights Monitoring Mission in Ukraine recorded more than 300 killings, including executions of civilians, in Kyiv, Chernihiv, Kharkiv and Sumy regions during the occupation by the Russian army. About it says in the report of the UN Human Rights Office, based on the work of the monitoring mission from February 24 to May 15 and made public on June 29.
The report documents that many military means and methods violated the rules of international humanitarian law governing the conduct of hostilities.
In particular, "in many cases, the Armed Forces of the Russian Federation, and to a lesser extent the Armed Forces of Ukraine, did not adhere to the principles of distinction, proportionality and precautionary measures to avoid or at least minimize accidental loss of civilian life and damage to civilian objects."
The report documented unlawful killings, including summary executions of civilians in more than 30 locations in Kyiv, Chernihiv, Kharkiv and Sumy regions, while these territories were under the control of the Russian Federation Armed Forces in late February and March.
As of May 15, the monitoring mission received information on more than 300 such killings. This figure may increase as new evidence becomes available.
In Bucha alone, UN officials have documented at least 50 civilians killed by the Russian Armed Forces while the city was under their control.
The report also describes cases of torture and ill-treatment of civilians.
The monitoring mission has access to the places of internment of prisoners of war in the territory controlled by the government of Ukraine, and calls on Russia and its fighters to provide such access.
The mission was also able to verify and confirm 23 cases of sexual violence, including rape, gang rape, torture, forced stripping in public, and threats of sexual violence.
Most of the cases were committed in areas controlled by the Russian Armed Forces, but there were also cases in areas controlled by the government, the report notes.
Head of Mission Matilda Bogner noted that victims are not always willing to speak up or file a complaint, so it can take years to understand the full scope of sexual violence.
The report also recorded 248 cases of egregious detentions of local government officials, journalists, civil society activists and other civilians, many of which may amount to enforced disappearances allegedly perpetrated by the Russian Armed Forces and associated armed groups.
Among these cases, six victims – one woman and five men – were subsequently found dead.
Recall that in Ukraine they created the Book of Executioners – an information system that collects confirmed data on war criminals and criminals from the Russian army.

News from Perild.com in Telegram. Subscribe to our channel