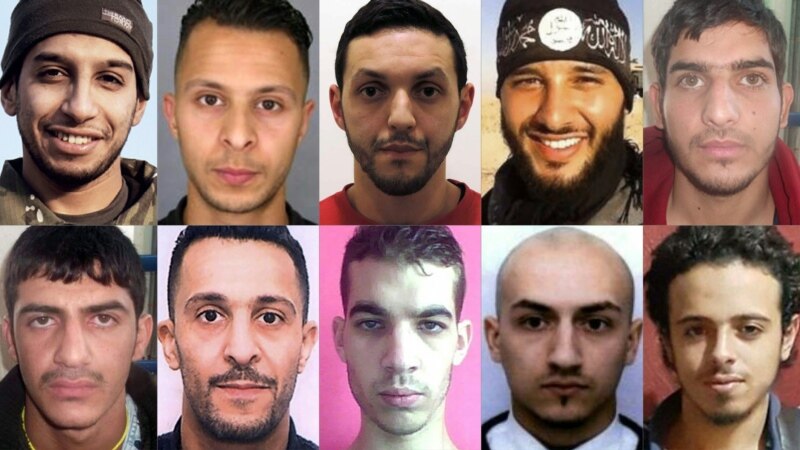 At the Palais de Justice in Paris on Wednesday evening, oglashen verdict on defendants in the 2015 French capital attacks. Of the twenty defendants, nineteen were found guilty on all counts. They were given sentences ranging from several years in prison to life imprisonment.
On November 13, 2015, a group of jihadists, among whom were suicide bombers, carried out a series of terrorist attacks near the Stade de France stadium. The bomber set off an explosive device at the entrance to the stadium. Immediately after that, his accomplices opened fire in nearby restaurants and cafes, which were full of visitors, and then broke into the Bataclan music club, where a rock concert was taking place, and took the audience hostage. As a result of explosions and shooting, 130 people were killed and another 350 were injured. This is the largest terrorist attack in French history since the end of World War II.
The trial, which began in September 2021, was also the largest trial in modern French history. During it, more than a million pages of evidence were presented, 2.5 thousand plaintiffs testified, 300 lawyers spoke.
The only surviving direct participant in the attacks, Salah Abdeslam, was sentenced to life in prison without the possibility of parole. This is only the fifth time in French history that such a verdict has been handed down. In his last speech, Abdeslam, a Belgian-born French citizen, said the Islamic State was responsible for the attacks and that he was "proud to be a soldier."
Another 18 Islamists were convicted of complicity in the preparation of a terrorist act and sentenced to prison terms of various lengths (six of them in absentia). The charge against another defendant, Farid Kharkhash, was not confirmed, but he was found guilty of conspiracy to commit fraud.