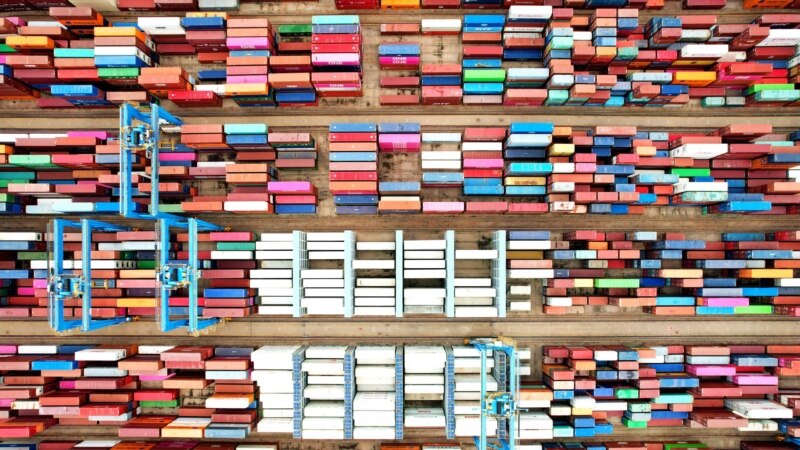 After the Russian invasion of Ukraine and the sanctions imposed in response to it, the countries cut their exports to Russia in half in monetary terms. Exports from countries that joined the sanctions fell by 60%, and from countries that did not officially support the sanctions, by 40%. About it says in a study by the Peterson Institute for World Economics.
According to analysts, in January 2022, countries exported goods to Russia worth $22 billion, in February – $21 billion, and in April – already worth $10.5 billion. Most of all exports were reduced by the EU countries, in second place – China, after the start of the war in Ukraine, its exports to Russia fell by 38%.
In 2021, according to Russian official data, China accounted for a quarter of all Russian imports. According to report, to which the researchers refer, in 2020, China provided 57% of Russian imports of semiconductors and 20% of integrated circuits. Many countries send their semiconductors to China for packaging, so after the imposition of sanctions, the US warned China that it would be subject to secondary sanctions if Western semiconductors ended up in Russia. If restrictions are violated, Chinese firms could lose access to critical technologies, goods and currencies.
At the diplomatic level, Beijing supports Moscow, condemns sanctions and abstains from voting in the UN Security Council if the resolution concerns Russia. However, Chinese companies, fearing secondary sanctions, are leaving the Russian market. The China UnionPay payment system refused to work with Russian banks that fell under sanctions, Huawei, Lenovo and Xiaomi limited their activities in Russia.
At the same time, China does not stop trade with Russia, since the beginning of the war in Ukraine, its imports from Russia have grown by 66% in monetary terms, a significant part of it falls on oil, gas and coal. At the same time, as the researchers note, China imports less from Russia than the EU countries.
The researchers concluded that despite the decline, exports to Russia remain high. Thus, the main question for ending the war in Ukraine is whether Russia can get what it needs to continue hostilities.
Tuesday, June 28, USA made five Chinese companies blacklisted for supporting Russia's military and defense industries. Now companies are limited in purchasing goods from the USA, as well as products manufactured in other countries, but with American participation or using American technologies. The Chinese Embassy in Washington said that Beijing does not provide military assistance to either Russia or Ukraine.