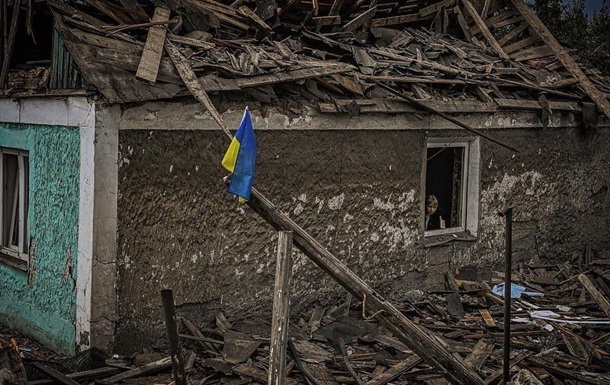 Photo: t.me/V_Zelenskiy_official
Russia will not stop at destroying Ukrainian cities, Zelensky is sure
Russia is trying to enslave all the countries it considers its own – Ukraine, Moldova, Poland and the Baltic countries, the president believes.

The real goal of Russia's invasion of Ukraine is to seize and enslave countries that were previously in Moscow's zone of influence, President Volodymyr Zelensky said. He stated this during his speech at the NATO summit on Wednesday, June 29.
"What is this for? What are the bombs for? What are the all-out artillery strikes for? The Russian army is doing everything so that as many people as possible leave the cities. So that there is nothing but ruins. And then the so-called "second army of the world" enters these cities – already empty and dead. And she doesn't want to stop in Donbass or somewhere in the south of Ukraine," he said.
Zelensky is sure that Russia wants to expand its borders, and considers the former republics of the USSR to be its property.
"She (the Russian Federation) wants city by city to swallow up everyone in Europe whom the Russian leadership considers their property, and not independent states. This is the true goal of Russia. The question is – who is next for her? Moldova? The Baltic countries? Poland? The answer is everything they. Russia's goals are known. They are obvious. The Russian leadership sees the world differently. Not the way you do. They look, for example, at Lithuania – not as a member of your alliance, but as a republic of the Soviet Union. For us, it is a former republic The USSR, for us this is the past, but they consider it as a possible future, they want to enslave it again," the president said.
He warned NATO that during the year the situation could worsen, leading to a "real failure" of the alliance. Since the members of the union may be under the blow of Russia.
Zelensky also once again called on NATO countries to provide Ukraine with more weapons so that the war with Russia ends as quickly as possible.
Before the start of the summit, NATO Secretary General Jens Stoltenberg said that historic decisions would be made today, including on new assistance to Ukraine.

News from Perild.com in Telegram. Subscribe to our channel