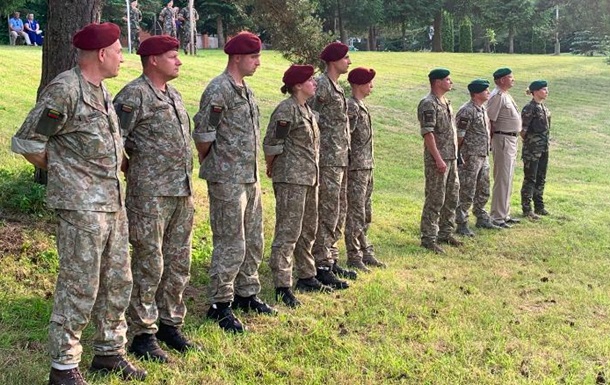 Photo: CNN
Lithuanians join militia because of Russian threats
It is the Suwalki corridor that will become the first line of defense if the troops of the Russian Federation try to attack Lithuania.
On the territory of the Suwalki corridor, which is located between the territory of Belarus and Russian Kaliningrad, local residents are actively joining the Lithuanian volunteer movement Strelka. On Thursday, June 30, reports CNN.
Speaking to reporters, Egidijus Papetskis, commander of the 4th Regional Rifle Command, said that after Russia's full-scale invasion of Ukraine, the number of people wishing to join the militia has increased dramatically.
"Currently, there are about 12,000 volunteers. And this number is increasing tenfold every month," he said.
He clarified that if at first, after the start of the war in Ukraine, the number of recruits wishing to join ranged from 10 to 12 people, then today there are more than 100 people a month.
"We remember the Soviet occupation and we don't like being occupied. We are free people," Papetskis said.
This caused a sharp reaction in the Kremlin. The press secretary of the Russian leader, Dmitry Peskov, called Lithuania's restrictions "unprecedented and illegal," and Andrey Klimov, head of the Federation Council commission for the protection of state sovereignty, promised to solve "Vilnius's impudent trick" by any means.

News from Perild.com in Telegram. Subscribe to our channel