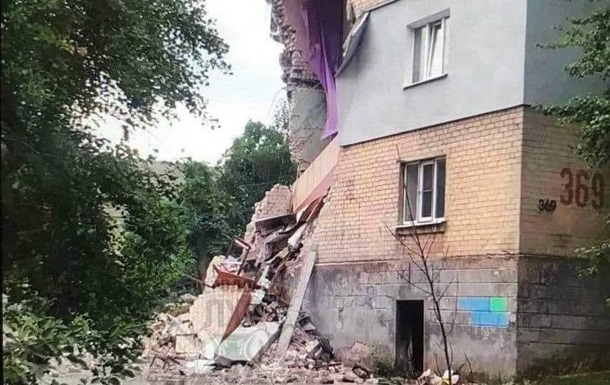 Photo: t.me/luhanskaVTSA
Destruction in Lisichansk
There is so much destruction in the city that they do not have time to count the damaged houses. The enemy also bombed the refinery.
Russian troops launched an air strike on the territory of an oil refinery in Lisichansk, Luhansk region. About this on Thursday, June 30, informed head of the regional military administration Sergei Gaidai.
"Several air raids were made on Lisichansk yesterday. There is a lot of destruction. Thus, air strikes were carried out on the territory of an oil refinery and in the Volchoyarka area. The premises of the police department were completely destroyed. Saboteurs regularly try to break into the city. In particular, in the Verkhnekamenka area, one DRG was neutralized yesterday" – said Gaidai.
He noted that they do not have time to count the number of damaged houses.
"In the basement of one of them, after the fire was extinguished, the body of a woman with no signs of life was found," Gaidai wrote.
In addition, the invaders are shelling the territories along the Seversky Donets River.
"The fire of the Russians hit both banks – both from the side of Severodonetsk and from the side of Lysichansk. The Donsoda area is practically under constant fire pressure," the head of the Regional Military District said.
According to Gaidai, it is difficult to find a safe place in the city. People dream of at least half an hour of silence, but the invaders do not stop, firing from all available weapons.
Earlier, the General Staff reported that the enemy was storming the area of ​​the Lisichansk oil refinery. There are fights.
The day before, Gaidai reported that the enemy was trying to surround Lisichansk and "cut" the Lisichansk-Bakhmut highway.

News from Perild.com in Telegram. Subscribe to our channel