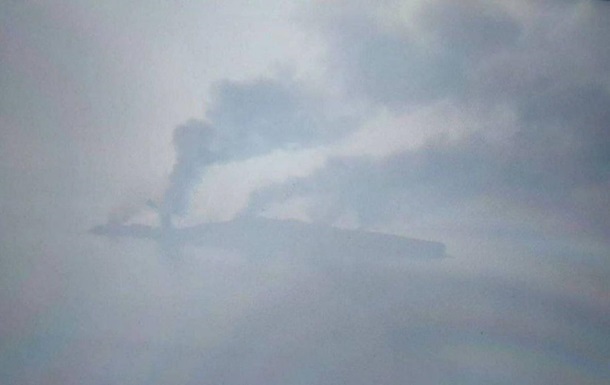 Photo: social networks
Serpentine in the smoke after the next strikes of the APU
The departure of its military garrison from the captured island in Russia was called "a step of good will."
On Thursday, June 30, the Russian Ministry of Defense announced the withdrawal of the occupying troops from the Ukrainian island of Serpents in the Black Sea.
"Today, as a step of goodwill, the Russian military completed their tasks on Zmeiny Island and withdrew the garrison stationed there," the ministry said.
The Ministry of Defense of the Russian Federation claims that by such actions they demonstrated that the Russian Federation "does not interfere with the efforts of the UN to organize a humanitarian corridor for the export of agricultural products from the territory of Ukraine."
"Now the word is up to the Ukrainian side, which has not yet cleared the Black Sea coast near its shores, including port waters," the statement says.
Earlier, the Ukrainian side announced the departure of the Russians from the island after another attack on it by the Armed Forces of Ukraine.
Earlier, the Ukrainian military promised to attack Russian positions on Serpentine before the complete de-occupation of the island.

News from Perild.com in Telegram. Subscribe to our channel