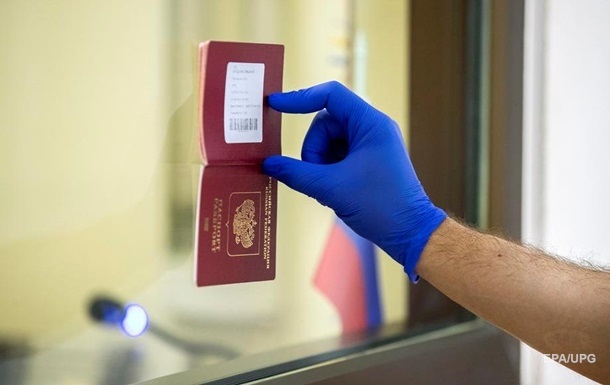 Visa regime with Russia came into force
After the full-scale Russian aggression, the Ukrainian authorities announced the temporary closure of checkpoints across the state border with the Russian Federation.
On July 1, the visa regime with the Russian Federation came into force. This means that the citizens of this country will not be able to enter the territory of Ukraine without obtaining a visa. Previously about its introduction in the telegram channel declared Prime Minister of Ukraine Denys Shmygal.
"We are definitively breaking ties with Russia," Shmygal wrote.
On the eve of the introduction of the visa regime with the Russian Federation, President of Ukraine Volodymyr Zelensky said that he had given a corresponding instruction to the government.
"As part of countering unprecedented threats to national security, sovereignty and territorial integrity of our state, I proposed to the Cabinet of Ministers to work out the issue of revising the regime for the entry of Russian citizens into the territory of Ukraine," Zelensky said.
As explained in the Foreign Ministry, Ukrainian visas will be issued by an independent international intermediary company VFS Global through visa centers, since Ukrainian consulates have been closed in Russia since the start of a full-scale Russian invasion.
Russians will be able to obtain visas in: Moscow, St. Petersburg, Yekaterinburg, Kaliningrad, Kazan, Novosibirsk, Rostov-on-Don, Samara.
Visas will not be issued to everyone. They will not allow entry into the territory of our country: to persons on the sanctions lists, as well as to those who "create a threat to the national security of Ukraine."
Earlier, against the backdrop of full-scale Russian aggression, a petition appeared on the website of the President of Ukraine on the creation of a visa regime for Russian citizens to enter our state, and it gained more than 25,000 signatures, which is necessary for its consideration by the head of state.
Recall that the Belarusian authorities introduced a visa-free regime for Polish citizens from July 1.
It was also reported that the Czech Republic would not issue visas to citizens of the Russian Federation and Belarus until March 2023.

News from Perild.com in Telegram. Subscribe to our channel