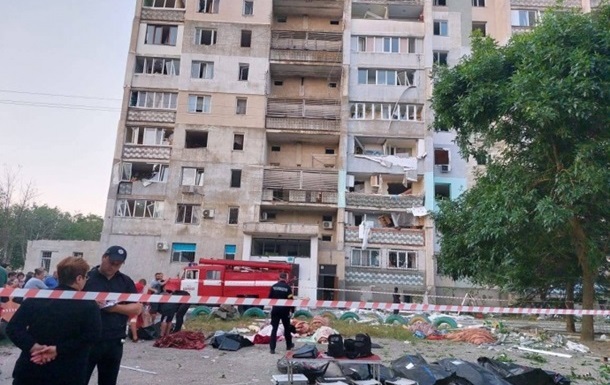 Photo: t.me/kt20220224
One of the rockets hit a nine-story building in the village of Sergeevka
The death toll from a missile strike in the Odessa region has risen to 18 people. More than 30 were injured.
In the Odessa region, as a result of a missile attack on the Belgorod-Dnestrovsky district, at least 18 people were killed, including two children. More than 30 people were injured in the process. This was announced on Friday, July 1, by the head of the Odessa OVA Maxim Marchenko.
Judging by the message, the new victim is a child, since 17 deaths were previously reported, including one child.
Marchenko also added that three missiles hit a nine-story building and a recreation center. Due to the impact, the outer wall of the residential building and the ceiling from the 1st to 9th floors were destroyed. At the recreation center, two floors of a residential building were damaged.
Earlier, the Odesa District Police Department reported that as a result of a rocket hitting an apartment building, one entrance with 9 floors was completely destroyed.
Later it became known that three rockets partially destroyed a residential nine-story building in the village of Sergeevka and two recreation centers.

News from Perild.com in Telegram. Subscribe to our channel